Who says you have to win 'The Apprentice' to have a *coughs* glittering career ahead of you? Not Luisa Zissman, that's for blinkin' sure.
Take her starring role in a video (above) for National Shorts Day (me, neither), which sees Luisa doing the conga around London in the most blatant example of enforced 'fun' I've seen in some time in a bid to promote a new cocktail range.
Luisa love, I'll be opening a packet of crisps around 1ish today if you fancy attending?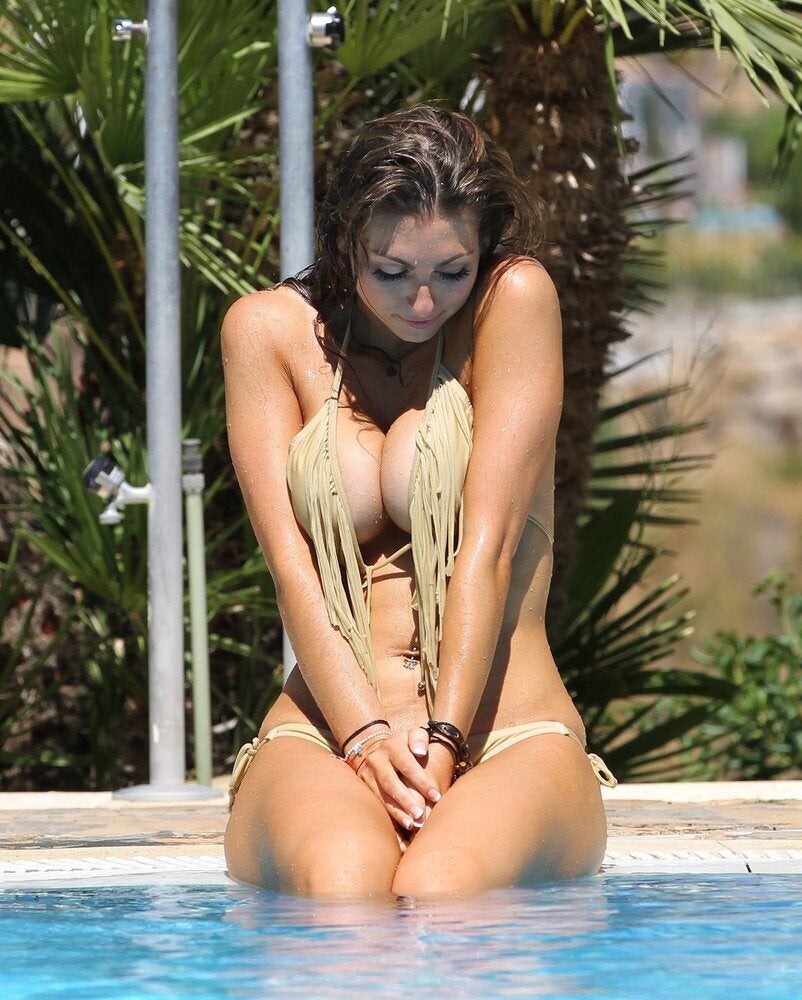 Luisa Zissman relaxes in Spain