Models wearing just caps, boots and underwear have taken part in an anti-speeding initiative in Russia.
The stunt, organised by NGO Autodvijenie and backed by local police, was regarded as a success, though local media outlets point out it was mainly men who slowed down. (Funny, that.)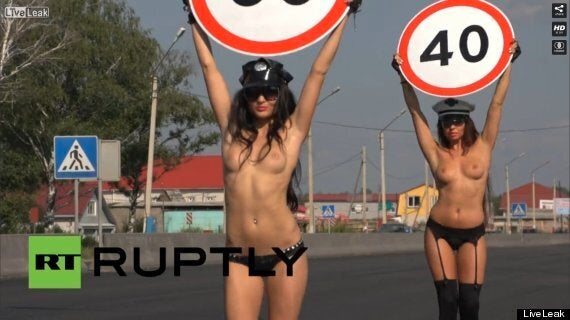 Would this make you slow down?
Statistics provided by Russian traffic police state there were 203,597 road accidents in 2012.
Of these, 27,991 people died and 258,618 were injured. One of the most frequent violations was speeding, Dp.ru reports.
A similar initiative took place recently in Denmark – with a group of topless women calling themselves the Speed Control Bikini Bandits also wielding speed limit traffic signs.