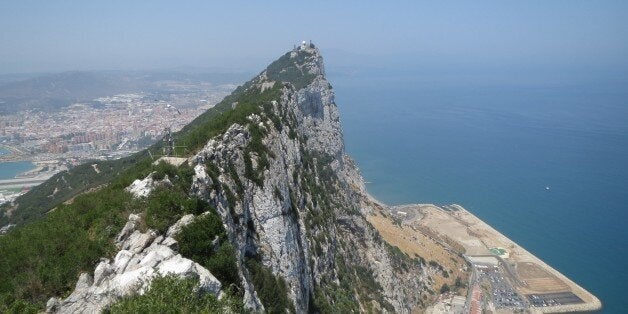 Spanish fishermen are sailing for an artificial reef created by Gibraltar's government which they claim restricts their right to fish.
Dozens of fishing vessels are expected to set out from the "Campo de Gibraltar" in southern Spain, next to the border of the British territory, to form a floating protest, the BBC said.
They are unhappy that Gibraltar has dropped concrete blocks to the sea floor to create an artificial reef, which they said was necessary to protect local fish stocks. Spain said it was designed to disrupt their fishing fleet.
A diplomatic spat between Britain and Spain erupted when the Spanish introduced additional checks at the border, suggesting that a 50 euro (£43.30) fee could be imposed on every vehicle entering or leaving Gibraltar through its fenced border with Spain.
On Friday Prime Minister David Cameron raised the imposition of the extra checks with European Commission president Jose Manuel Barroso.
In a telephone call, he underlined Britain's belief that the checks were "politically motivated and disproportionate" and therefore contrary to the EU right of free movement.
Yesterday Ukip MEP William Dartmouth, member for the South West of England and Gibraltar, suggested that a member of the royal family should visit Gibraltar to mark 300 years of British sovereignty.
He said: "Nothing could demonstrate more to the citizens of Gibraltar how strongly Britain stands behind them in wishing to stay part of the United Kingdom that a visit by a member of the royal family."