Labour's former deputy leader John Prescott says it has "massively failed" to get its case across to the public over the summer.
In another blow to Ed Miliband's stewardship of the party, Prescott said "time is running out" and told the leader to sack underperforming members of his shadow cabinet.
It came as a new opinion poll showed just 22% of people thought Miliband was doing a good job compared to 50% who did not, putting him almost level with David Cameron.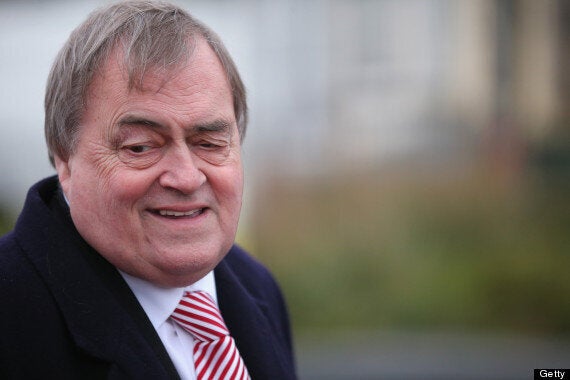 Prescott told compared Miliband with Alex Ferguson
Nonetheless, the overall position of the main parties shows little change, with Labour up one point since last month on 37% and the Conservatives unchanged on 28%.
Shadow business secretary Chuka Umunna attempted to dismiss the "hysteria" surrounding the leader, and promised Labour would be "turning up the volume" in the build-up to the 2015 general election.
"There has been somewhat of a hysteria around over the August weeks," he told the BBC.
"Since Ed Miliband became leader of the Labour Party we have been winning back support all over the country.
"We have made huge progress. We certainly can do it, we all know we can do it. But we have got a lot more work to do over the next 90-odd weeks that there are before the next general election to put our case to the British people, but that is precisely what we have been doing over the summer."
But in his Sunday Mirror column, Prescott urged Miliband to follow the example of former Manchester United boss Sir Alex Ferguson and get rid of under-performing members of his shadow cabinet team.
"If shadow cabinet members aren't pulling their weight, give them the hairdryer treatment and kick 'em out," he wrote.
"Time is running out. We can still turn it around and win in the second half. But we need the very best team, week in, week out."
One Labour MP was unimpressed by Prescott's contribution:
But there was more criticism for Miliband from his one-time guru, the academic Lord Glasman, who said the Labour leader needed to show he was a "grown-up politician" able to lead the country.
"At the very time when Labour should be showing the way ahead, it gives the impression of not knowing which way to turn," he wrote in an article for The Mail on Sunday.
"When the Labour battle bus should be revving up, it is parked in a lay-by of introspection. It is time for Ed Miliband to show he is a grown-up politician big enough to lead this country."