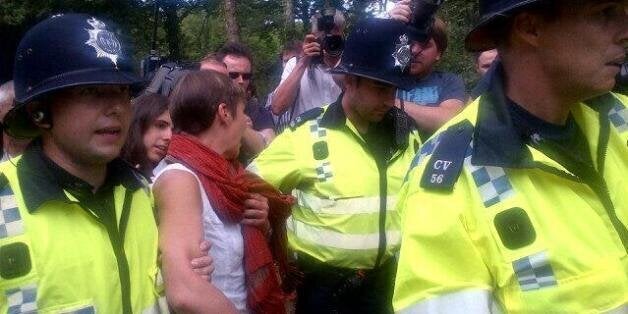 Green Party MP Caroline Lucas was arrested today at an anti-fracking protest in Balcombe, West Sussex.
The arrest came as police attempted to move hundreds of protesters who had been blocking the B2036 road between the villages of Balcombe and Cuckfield as part of a demonstration against the controversial drilling technique.
Following her arrest, Lucas, the MP for Brighton Pavilion, said: "Along with everyone else who took action today, I'm trying to stop a process which could cause enormous damage for decades to come.
"The evidence is clear that fracking and undermines efforts to tackle the climate crisis and poses potential risks to the local environment.
She added: "People today, myself included, took peaceful non-violent direct action only after exhausting every other means of protest available to us. I'm in the privileged position of being able to put questions to the Government directly and arrange debates in Parliament, but still ministers have refused to listen.
"Despite the opposition to fracking being abundantly clear, the Government has completely ignored the views of those they are supposed to represent. When the democratic deficit is so enormous, people are left with very little option but to take peaceful, non-violent direct action."
Energy firm Cuadrilla, which has been conducting exploratory oil drilling near Balcombe, has temporarily suspended its operation after taking advice from Sussex Police amid fears of unrest during the six-day Reclaim the Power camp, which began on Friday.
Although Cuadrilla is not conducting fracking near Balcombe, and would need to apply for permission, protesters fear the energy firm will go on to do so.
More than 45 arrests have so far been made since the protests first sprang up on the outskirts of Balcombe three weeks ago.
Hydraulic fracturing, or fracking, involves high pressure liquid being pumped deep underground to split shale rock and release oil or gas supplies.
Opponents of fracking have highlighted concerns about potential water contamination and environmental damage, as well as small-scale earthquakes.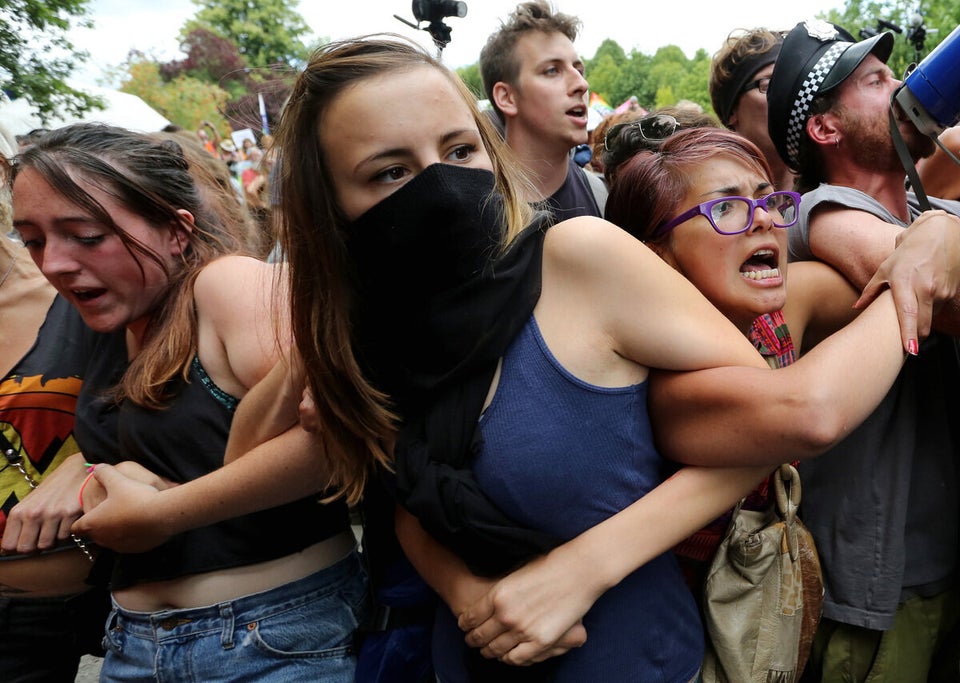 Anti Fracking Protest
Lord Browne, Cuadrilla's chairman and the former chief executive of BP, said the controversial extraction method should be pursued if it can be done safely.
Earlier on Monday David Cameron's spokesman said the prime minister would welcome shale gas exploration in his Witney constituency as long as "locally led planning processes were followed".
"If locally led planning processes were followed then yes, the prime minister would be happy," the Downing Street spokesman said.
Anti-fracking campaigners have targeted the country home of former Tory Minister and George Osborne's father-in-law Lord Howell in a protest against his support for shale gas fracking.
The protestors, from the Reclaim the Power Camp currently taking place in Balcombe, Sussex, have erected an estate agent's sign outside the Peer's house reading 'For Shale - Desolate Properties Ltd.'
Guy Shrubsole from Reclaim the Power said:"Fracking shouldn't happen in anyone's backyard - it's hugely dangerous, will shatter communities and will release vast quantities of climate-changing gases.
"Lord Howell's arrogant and ignorant recent comments show how wrong politicians are if they think they can railroad fracking through British communities.
"But they're in for a shock, because as the battle for Balcombe shows, a massive popular rebellion is brewing on their doorsteps."
Popular in the Community