As the two women being held on suspicion of smuggling drugs in Peru wait to hear their fate, we look at what the future could hold for the pair.
Even if Melissa Reid and Michaella McCollum Connolly are cleared of attempting to leave the country with 11 kilos of cocaine in their luggage worth £1.5m, it is likely they will spend some time in prison.
They may be held pre-charge for up to 30 days and could then spend up to three years in prison before a trial.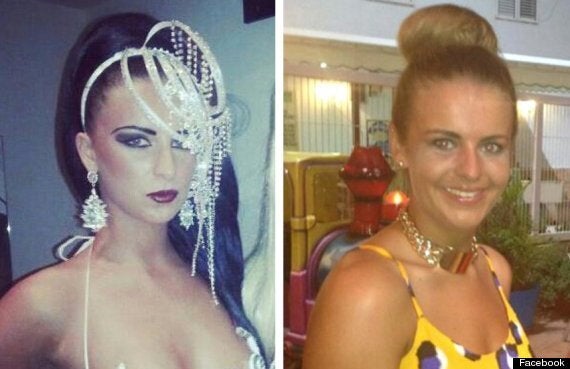 Connolly (left) and Reid say they were forced to carry the bags and were unaware they contained drugs. The pair could spend time at Santa Monica women's prison in Lima (below) even if they are cleared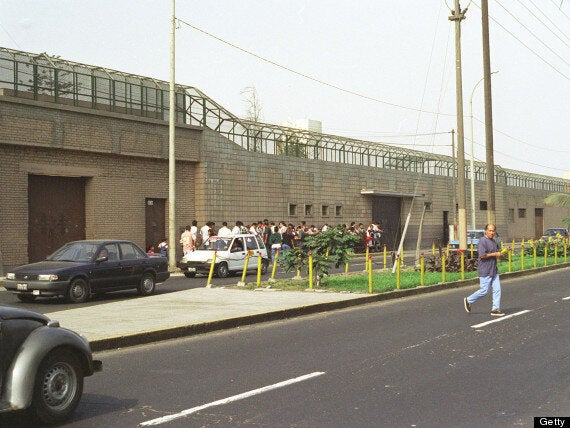 An Irish priest based in Peru has described prisons in the country as "very, very spartan", and warned the pair, who are currently in a holding facility in Lima, Peru, could be in for a "rough time"
He added: "The food isn't good and hygiene is not good either. From that point of view I think they're in for a rough time."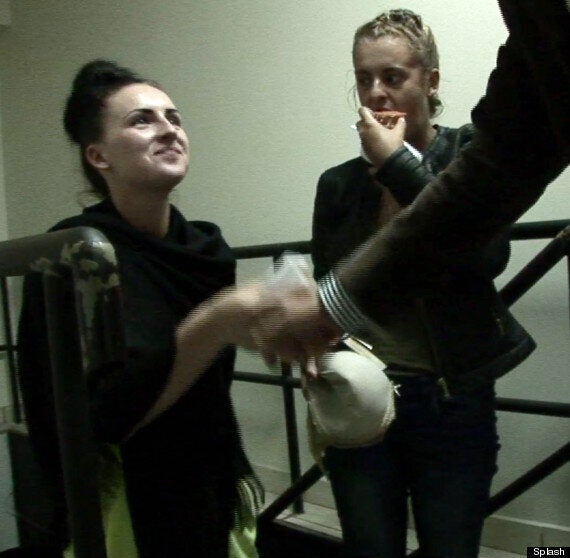 Nightclub hostess McCollum Connolly (left) and Reid are currently in a holding facility in Lima
It is being reported the women could be transferred to Lima's Santa Monica women's prison.
It said inmates in Peruvian prisons had intermittent access to drinkable water, inadequate bathing facilities and unhygienic kitchen facilities.
It also states inmates with money had access to mobile phones, illegal drugs and meals prepared outside of the prison.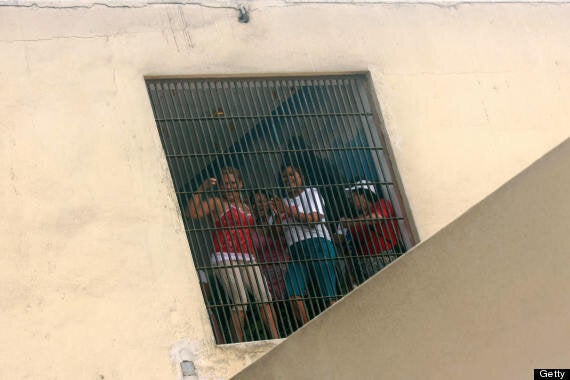 Santa Monica prison houses 1,035 inmates - more than double the 450 it was designed for
Human rights organisation Amnesty International has expressed concern about conditions in Peruvian prisons.
"There are almost 50,000 prisoners in Peru for fewer than 30,000 prison places. Most prisoners report having to sleep in corridors," Northern Ireland programme director Patrick Corrigan told the newspaper.
He added: "The number of foreign nationals held in Peru has been growing steadily in the last few years, due to an increase in arrests for cocaine trafficking."
She writes: "The prison does not supply anything. If you have no relatives here, you have absolutely nothing. Part of my job is to collect donations and bring them in.
"We bring them soap, toothpaste, toiletry, shampoo, clothes, blankets, magazines.... They have nothing to read. They need blankets because it gets freezing cold during winter.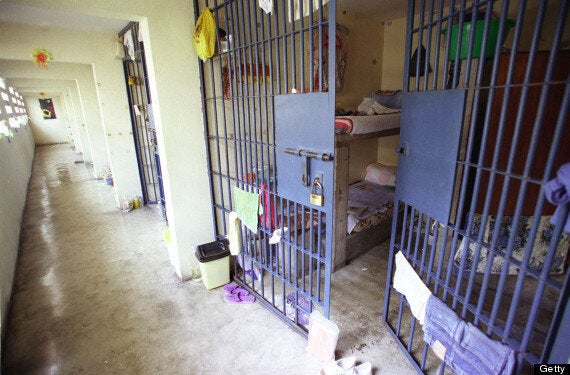 Inmates have limited access to drinkable water at the jail
"As soon as a new prisoner arrives we immediately give her spoons, forks, and a plate, otherwise they have to wait for someone to finish eating in order to use her plate."
There is a possibility the women could be sent to Ancon 2 – a prison where many foreigners are detained.
It currently houses 325 foreign inmates, more than 100 of which are women, the majority of whom are there on drug charges.
Both Reid and Connolly face up to 25 years behind bars if convicted of trafficking offences.