Hurrah! Evil online shopping empire/hugely convenient online store (delete as applicable) Amazon has at last acknowledged that some of the reviews for its items are less than serious.
"Helpful product reviews written by Amazon customers are the heart of Amazon.com, and we treasure the customers who work hard to write them," it now says on its website. "But occasionally customer creativity goes off the charts in the best possible way. Enjoy this collection of some of the funniest, top-voted reviews written by your fellow customers."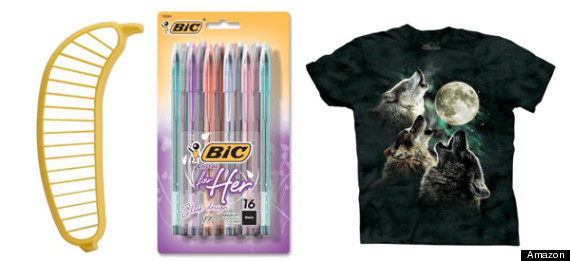 From a banana slicer to a wolf T-shirt, from milk to uranium ore, here are some of those silly reviews, below. Oh, and for more takedowns of Bic's 'For Her' pen range, check out our round-up from last year.