The Republican Governor of New Jersey has signed legislation making it illegal for licensed therapists to attempt to turn gay teenagers straight - so-called conversion therapy also known as reparative therapy.
Chris Christie, the corpulent state leader who is widely tipped as a future Republican presidential candidate, pushed through the law citing the health dangers of practising such controversial therapy techniques.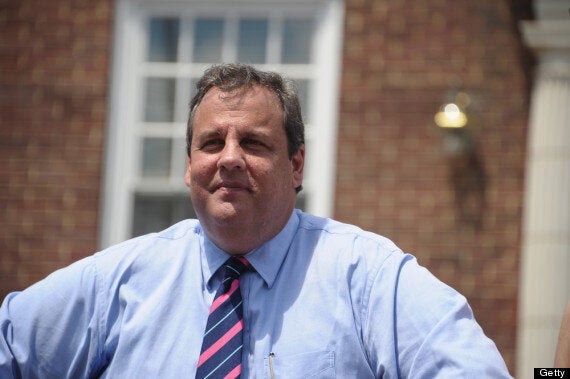 Moderate Chris Christie is tipped as a future Republican presidential candidate
Dismissing objections that the state was overruling parental choice, the Republican moderate said in a statement: "At the outset of this debate, I expressed my concerns about government limiting parental choice on the care and treatment of their own children. I still have those concerns. Government should tread carefully into this area, and I do so here reluctantly. I have scrutinised this piece of legislation with that concern in mind."
Citing the American Psychological Association, Christie said that conversion therapy poses "critical health risks including, but not limited to, depression, substance abuse, social withdrawal, decreased self-esteem and suicidal thoughts. I believe that exposing children to these health risks without clear evidence of benefits that outweigh these serious risks is not appropriate."
The decision makes New Jersey the second American state to ban the controversial therapy, following California, who barred the practise late last year.
Christie has long been a target for some of the more extremist members within the right of the GOP, and his seemingly moderate stance on such a contested social issue will do little to assuage those within his own party who see the governor as a less than ideologically pure conservative.
The Governor had already drawn their ire by recently signing a raft of anti-gun legislation (though he appears to have pulled back from a ban of .50-caliber rifles). Similarly moderate positions, including his recent intervention in a case in which specific strains of medical marijuana were made available for ill children, suggest that Christie is looking to shy away from some of the more reactionary elements within his own Party ahead of a run at the 2016 election.
Christie's support for the conversion therapy ban is likely to drawn criticism from Christian conservatives, however the Governor has said on several occasions that he believes homosexuality is natural, despite his Catholic faith, and with Christie looking to secure a second term, Monday's legislation is likely to appeal to many within the democratically leaning Garden State.
Related