The website of the English Defence League (EDL) was apparently hacked and made unavailable by supporters of Anonymous and ZHC on Tuesday afternoon.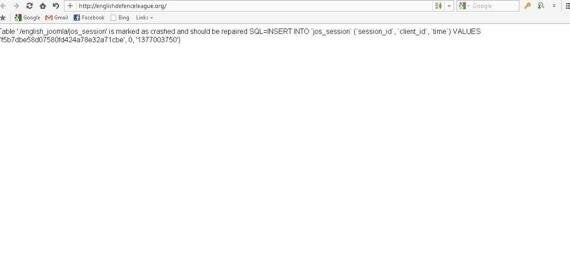 The EDL website On Tuesday Afternoon
To all members of the English Defence League

We, Anonymous, are a vast network and varied consciousness. We are the defenders of free speech and a true shoulder of comfort for the oppressed. We have recently stood witness to your hatred and your use of trolling – not "for the lulz" but to pit human being against human being.
Tuesday's hack was announced by @Operation_EDL one of a number of Twitter feeds operating under the Anonymous banner.
Although Anonymous has no definitive structure or philosophy, its numerous attacks generally target oppose internet censorship and freedom of speech.
Also on Tuesday, the group hit back after the partner of the the first journalist to interview American whistleblower Edward Snowden was detained and quizzed by six agents on his "entire life" while travelling through Heathrow.