Argentina's ambassador to the UK has denied insulting David Cameron in a fresh spat between the countries over the sovereignty of the Falkland Islands.
Alicia Castro appeared to mock the Prime Minister in remarks at the senate in Buenos Aires, saying he was "silly" to have raised the views of Pope Francis about the disputed territory.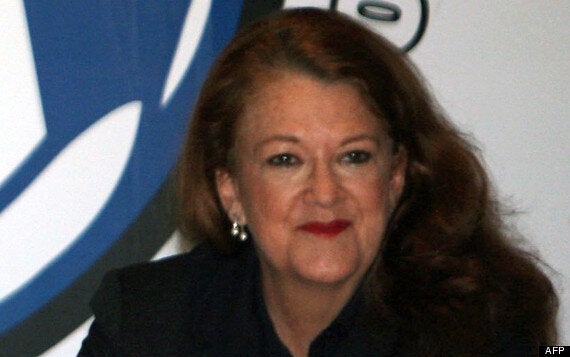 When the former bishop of the Argentine capital was named the new pontiff in March, Mr Cameron publicly stated that he disagreed with his previously stated view that the UK had "usurped" the islands.
He also drew on Vatican tradition to joke about the clear backing in a referendum of islanders for remaining a UK overseas territory, saying the "white smoke over the Falklands was pretty clear".
At a meeting of the Senate's foreign affairs commission, the ambassador is reported to have dubbed the Prime Minister stupid and dumb and called his criticism of the Pope's stance "inefficient".
"Cameron was so stupid and inefficient when Pope Francis was chosen as the new papal leader because he broadcast what he had been saying about the Malvinas," she is reported to have said, using the Spanish name for the Falklands.
It swiftly drew calls from British MPs for an apology from the diplomat.
As UK officials sought clarification of the remarks, the Argentine embassy issued a statement insisting that the comments were "taken out of context".
"With her comments Ambassador Castro referred exclusively to the failure of a communication strategy," it said.
"They were not meant as a personal affront to Mr Cameron, nor to the Prime Minister's office.
"During the presentation the Ambassador mentioned the calling into question of Pope Francis by Prime Minister Cameron when he criticised the homilies that, as Bishop of Buenos Aires, the Pope issued in 2008 and 2012 defending Argentine sovereignty on the Malvinas Islands.
"The Ambassador expressed that it was 'silly' to compare the referendum of 1513 inhabitants of the Malvinas with the appointment of the Pope, head of a church that gathers millions of Catholics around the world.
"The comments were in no way intended to be offensive. Alicia Castro personally regrets that some have chosen to interpret her words in that way.
"The Argentine Embassy in the UK reasserts its strong commitment to dialogue, peace and respect between our nations."
Islanders voted by 1,513 to three to remain a British overseas territory in March but Argentina has recently stepped up its claim over the territory at the United Nations.
Mrs Castro previously declined an invitation to attend the funeral of Baroness Thatcher, who as prime minister led the successful 1982 military operation to retake the islands from an Argentinian invasion.