A British tourist has lost her left foot after a taxi cab mounted a kerb in New York on Tuesday morning.
Sian Green's foot was severed in the incident in Midtown Manhattan, and two further pedestrians were injured, CBS News revealed.
Celebrity doctor Mehmet Oz was at the scene and rushed to help, as did passing plumber David Justino, who used his tool belt as a tourniquet.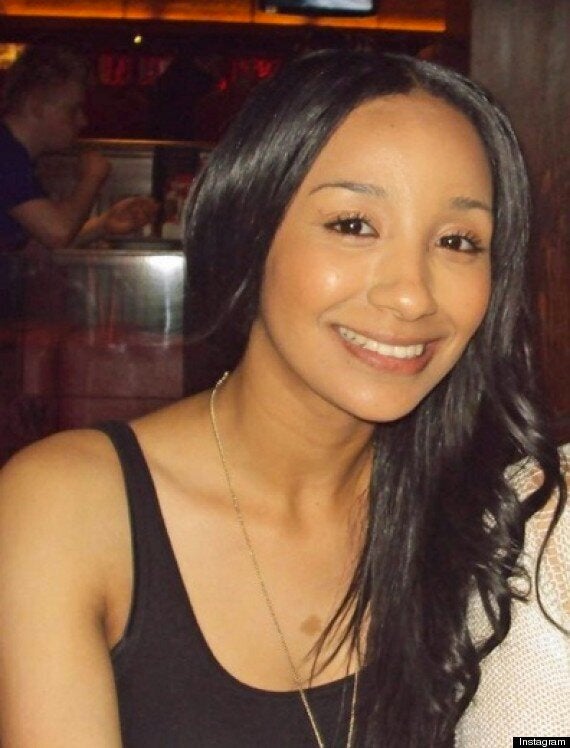 Sian Green was on the first day of a dream holiday in New York
"It's very smart thinking. A simple thing like a union plumber's belt can save your life."
He posted a photograph of himself and Justino on his Facebook page, writing: "With the help of NYC first responders, who are the best in the world, the woman was treated and rushed to a local hospital.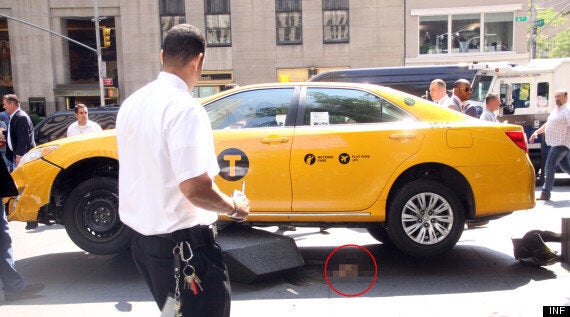 The taxi mounted the kerb in midtown Manhattan, severing Green's foot (pixellated)
"I applaud the quick thinking and heroic actions of David and the first responders. My prayers are with the victim for a speedy recovery."
Green, who was on her first day of a dream holiday, is being treated at Bellevue Hospital. She is also believed to have suffered injuries to her right leg after she was pinned down by the car.
Justino paid tribute to the 23-year-old, describing her as "a strong girl, a brave girl."
Cabbie Faysal Kabir Mohammad Himon was issued a summons for being an unauthorised driver and later released.
According to eyewitnesses, Himon had been squabbling with a cyclist and went to step on the brake but hit the accelerator instead.
"I am in shock. Nothing like this has happened to me before. It was an accident," he said.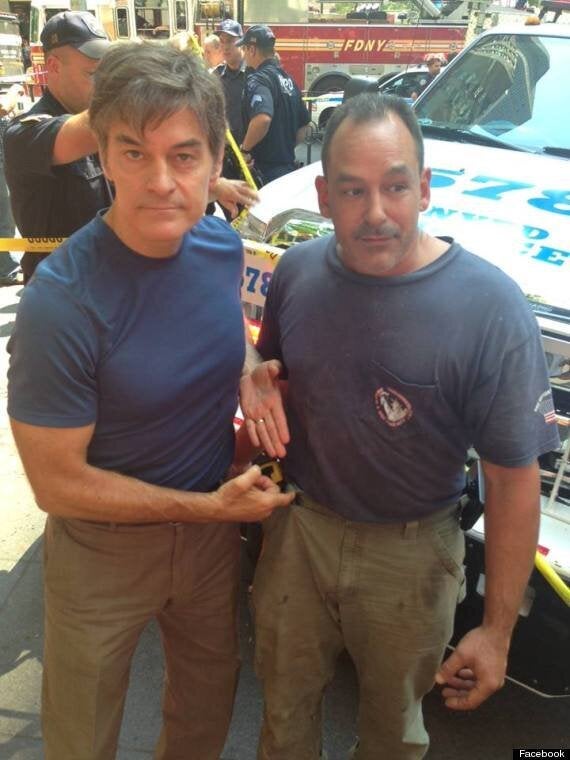 Celebrity doctor Mehmet Oz and plumber David Justino rushed to Green's aid