Most women have had that moment when we've had to stuff down a dream, a thought or an opinion because we were too afraid to see what would happen if we followed it to its conclusion.
For some of us these moments have changed the course of our lives - maybe we thought we didn't have talent to pursue our dream job or worried about failure when we wanted to set up our own business - and for others, it sums up how we swallow our own ambitions because of fears of how we might be perceived.
Lean In - the campaign fronted by Sheryl Sandberg, Facebook's chief operating officer has started hosting a new blog ifuwerentafraid.tumblr.com, which forces women to speak out about what they really want to say, but can't.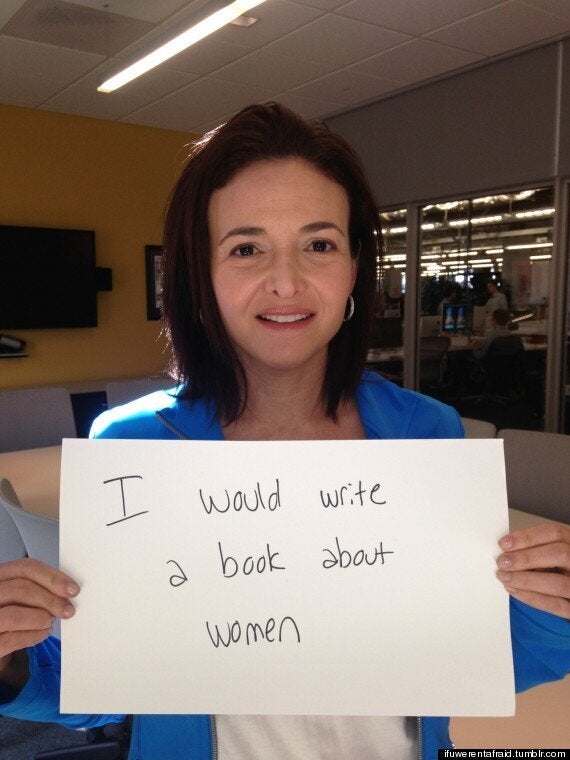 It's such a simple concept: the blog features pictures of women holding up a sheet of paper with their secret ambition or fear written on it. With that one simple act, it makes you confront what your goal is, and makes it somehow more real.
In an email to HuffPost UK Lifestyle, Jessica Bennett from LeanIn.Org said: "We wanted to make the point that women often hold themselves back by fear of the unknown: fear of failure, fear of speaking up, fear of being judged. Part of leaning in is about overcoming our fears to pursue our ambitions -- whatever those may be.
"So why not put our fears out there? Why not talk about them? Hold them up on a sign? We hope this blog will inspire women to ask themselves, 'What would I do if I weren't afraid?' And then to go and do it."
Take a look at the thought-provoking pictures from the blog, and send in your submission. Don't forget to tweet us @HuffPoLifestyle and tell us what you wished you could do, if only you weren't afraid.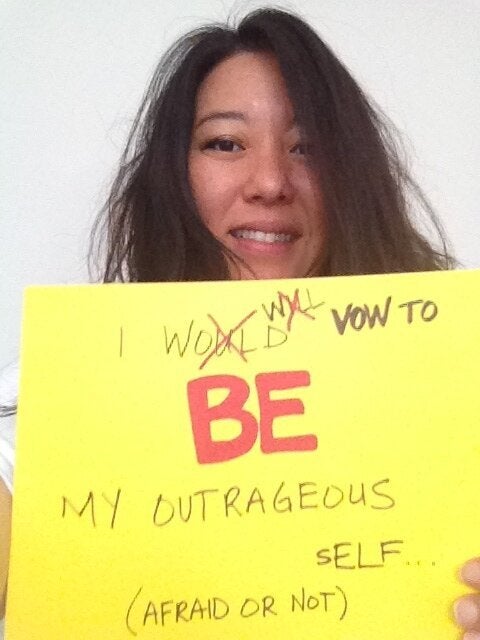 What Would You Do If You Weren't Afraid?