Police raids targeting would-be suspects ahead of this weekend's Notting Hill Carnival have seen 112 people arrested.
Arrests for robbery, theft and possession with intent to supply were among those made by officers who also seized an estimated £4,000 cash under the Proceeds of Crime Act. A handgun, two imitation firearms and a Porsche were also seized.
The operation, carried out by a 250-strong team of officers across London, targeted gang crime, drug supply and other offences that can have an impact on the safety of Carnival. A policeman at last year's Notting Hill Carnival
Officers from the Territorial Support Group, Trident gang crime command, safer neighbourhoods teams and the dog unit were part of the operation.
Further arrests can be expected later on Wednesday, the spokesman said.
Hundreds of thousands of people are expected to descend on west London for the annual bank holiday weekend street party, which is being held for the 49th time.
A team of officers who have been specially drilled to spot would-be offenders are also to be deployed at the carnival.
The squad of officers - dubbed by Scotland Yard as the "super recognisers" - can recall the faces, names, birth dates and other details of offenders years after seeing them either in person or on file.
This weekend 17 of them will be checking live Carnival footage in a central CCTV room, looking for anyone whose bail conditions prohibit them from being at the event, and quickly identifying opportunists who commit crime.
Metropolitan Police chief superintendent Mick Johnson said: "We are intent on ensuring that those who plan on coming to the carnival to commit crime of any kind are prevented from doing so, which is why we will be using a team of super recognisers to watch the faces in the crowd and name those who are caught on camera carrying out crime.
"This will enable us to quickly identify offenders on the day and ensure that if they are not caught at the event, we will be able to track them down and arrest them afterwards."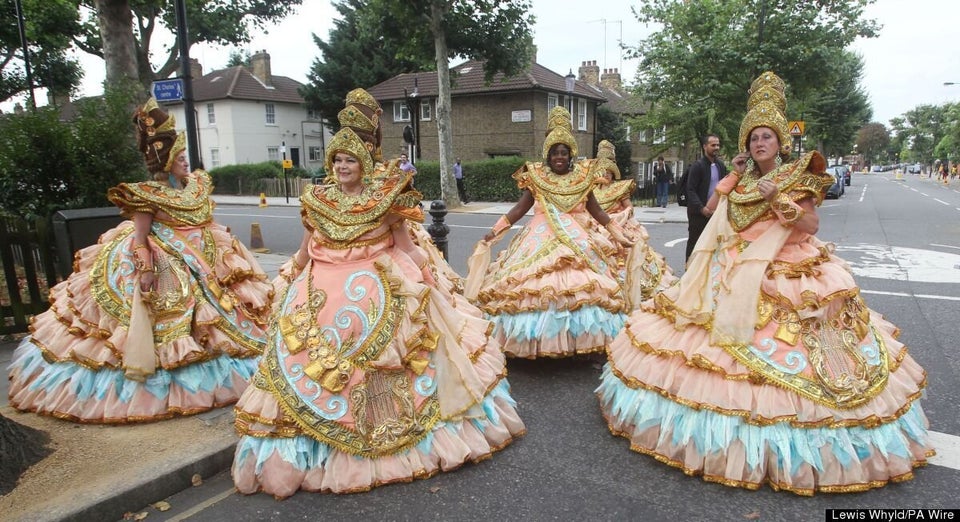 Notting Hill Carnival 2012
Preparations are already under way for the big clean-up which will have to follow the mass celebration as an estimated 200 tonnes of rubbish is collected over the weekend, according to Westminster City Council.
It will begin at 9pm on Sunday night with 170 workers and 60 vehicles in action.
The council will attempt to complete its clean-up in just three hours to ensure all traces of the revellers are removed in time for London to get back to work after the bank holiday on Tuesday morning.
Westminster councillor Ed Argar said: "Although residents get prime viewing points for the carnival, the downside is that due to the sheer size and scale of the event, rubbish does inevitably end up on pavements and in their gardens.
"We want to do our bit to help limit the impact the carnival has on our residents by making sure our teams return the streets to pristine condition in record time and residents' gardens and pathways are left as clean as they were before it began."
Popular in the Community