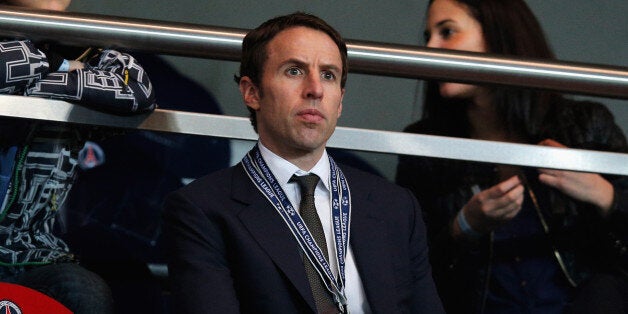 It seems you have to have appeared in a Pizza Hut advert to coach the England Under-21 team these days. Stuart Pearce's successor, Gareth Southgate, has been chosen ahead of former England coach Steve McClaren and ex-Manchester United coach René Meulensteen to revitalise England's failing juniors in a move which is endemic of the blinkered Football Association.
Conveniently, Southgate occupied the FA's head of elite development role between january 2011 and July 2012, and that undistinguished tenure highlights how convenient an appointment his is.
Pearce, inexplicably, occupied the U-21 role for six years when he should have been jettisoned after the 2009 European Championship final. Thrashed 4-0 by Germany, the chasm was reflected at the following year's World Cup and it has widened after group stage eliminations in Denmark two years ago and Israel this summer.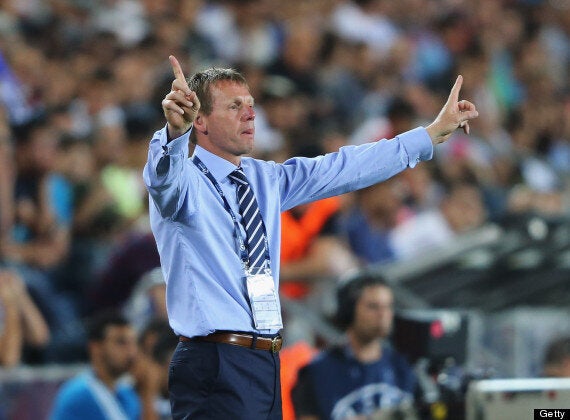 Pearce stayed on too long as the Under-21s coach
Southgate has not coached since he was dismissed by Middlesbrough in October 2009. A former club captain, he succeeded McClaren, who replaced Sven-Göran Eriksson for the national coach's role, in 2006 and struggled to impose himself over three seasons. Boro finished 12th and 13th before relegation on the final day of the 2008-09 season, with Southgate's sacking later that year the beginning of a long coaching hiatus.
That Southgate was tasked with following McClaren was one of Boro chairman Steve Gibson's rare mistakes. Thirty-five at the time, the former England captain was too young and inexperienced to replace McClaren, who delivered the first major trophy in the club's history with the 2004 League Cup and oversaw an enthralling run to the 2006 Uefa Cup final.
An intelligent voice and observer, Southgate's lack of charisma counted against him and his naïvety crept into post-match interviews as he unwittingly advertised his weaknesses. He struggled to mask how unenviable a challenge he had been tasked with.
Putting aside McClaren's disastrous stint in charge of England, his coaching merits comfortably trump Southgate's. He has worked with youngsters at Manchester United and England, while his managerial spells with Twente and Wolfsburg give him a unique understanding of youth football in Holland and Germany, who both symbolise yardsticks for the faltering FA.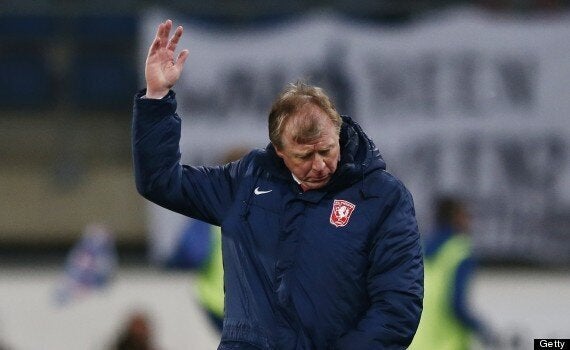 McClaren is struggling to get a break in English football
McClaren remains unfairly penalised by English football, who prefer to remember his Goldmember accent and brief time at Nottingham Forest, rather than his influence during United's Treble-winning season or efforts at the Riverside.
Meulensteen, recently dismissed by cost-cutting Anzhi Makhachkala after 16 days, oversaw the technical development of the likes of Danny Welbeck and Tom Cleverley before they were teenagers. The Dutchman was skills development coach at United's academy between 2001 and 2005.
Currently a free agent, Meulensteen featured heavily in a 2003 DVD the club released, which included pre-teens Welbeck and Cleverley being tutored by the man who would help them became champions 10 years later as a first-team coach.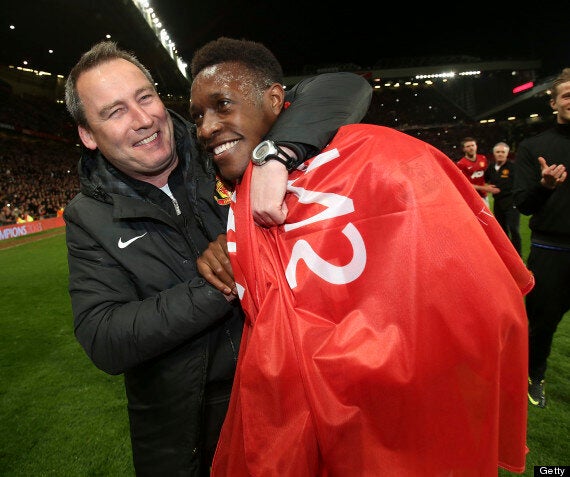 Meulensteen was vital in Welbeck's progress at United
"You all have the ability," Meulensteen told them back in 2003. "But do you have the confidence to play in front of 10,000 people, 20,000, 30,000?
"Use all your time training. Don't waste it. Learn. Train hard, work hard. Take responsibility."
What Pearce failed to gauge at junior level is success is secondary to development. Few would have minded had England lost 1-0, 3-1 and 1-0 in Israel if they had played positively, only they resembled the fear the seniors display when they play at major tournaments.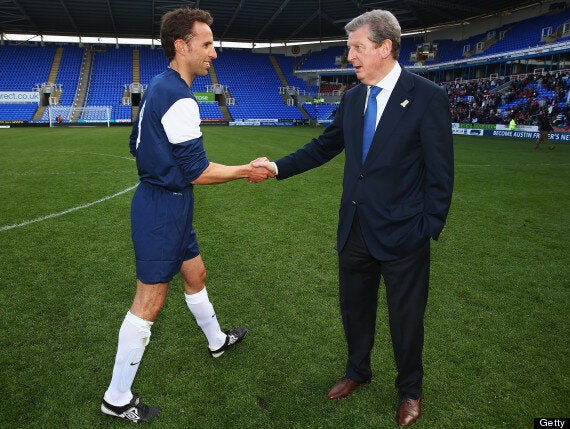 Hodgson has placed the future in Southgate's hands
The FA had an opportunity to shy away from such an approach, and though Southgate acknowledges the importance of technical ability, he is the weakest name on the three-man shortlist. Worryingly, there are glaring similarities with Pearce (poor club-coaching career, little demand etc.), too.
Hopefully he won't be forced to wear a paper bag once he's finished.