Former Egyptian president Hosni Mubarak has been released from prison.
The ex-dictator, who was arrested in 2011 when his government was overthrown during the first Egyptian revolution, left prison by helicopter on Thursday.
The decision to release him could heighten tensions in the country, which has been ripped apart by bloody battles between the security forces and supporters of recently-ousted ousted President Mohamed Morsi.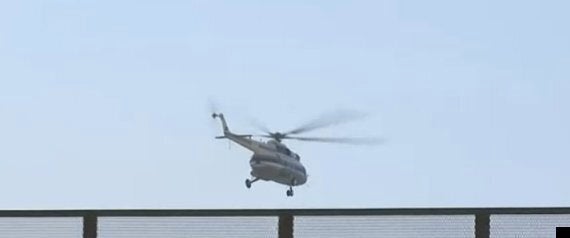 Mubarak's helicopter takes off
Many key figures in the Morsi government, which was democratically elected after the first revolution, are behind bars. A Mubarak supporter outside the prison
The 85-year-old was sent to prison for life in 2012 for failing to prevent the killing of demonstrators, but a retrial was ordered after his appeal was upheld.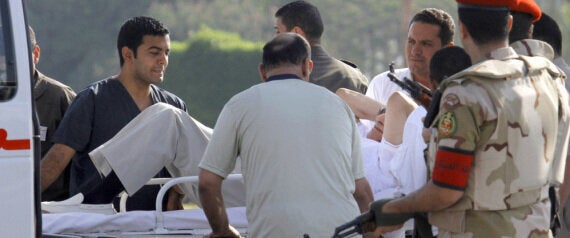 Mubarak is escorted into an ambulance after being flown to the Maadi Military Hospital
British Foreign Secretary William Hague said Mubarak's fate should be decided in a "transparent and impartial" way, amid fears that the former Egyptian president's release from jail could further inflame unrest.
The Foreign Secretary spoke as he emerged from an emergency meeting of European Union foreign ministers that held back from cutting aid to Cairo despite a week of violence that has claimed 800 lives.
He said ordinary Egyptians caught up in the bloodshed should not suffer further after member states agreed instead to review their financial assistance and join the UK in halting military exports.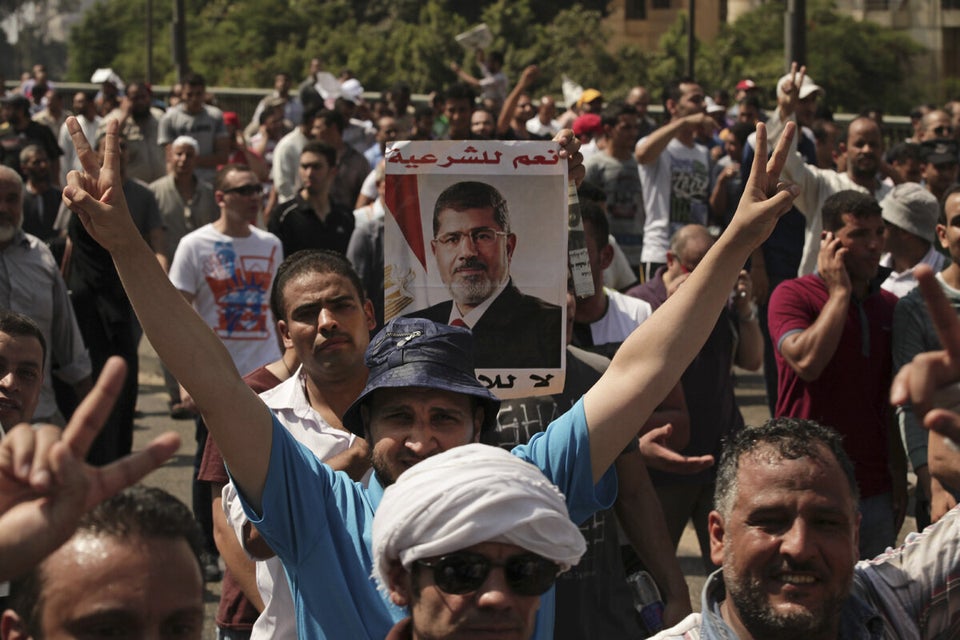 (GRAPHIC WARNING) Egypt Clash Between Islamist President Mohammed Morsi Supporters And Security Forces