Following the glut of US school shootings in recent years, a private academy in Arkansas has decided to warn any prospective gunmen that staff are not only "armed" but are willing to use "deadly force" to protect the children.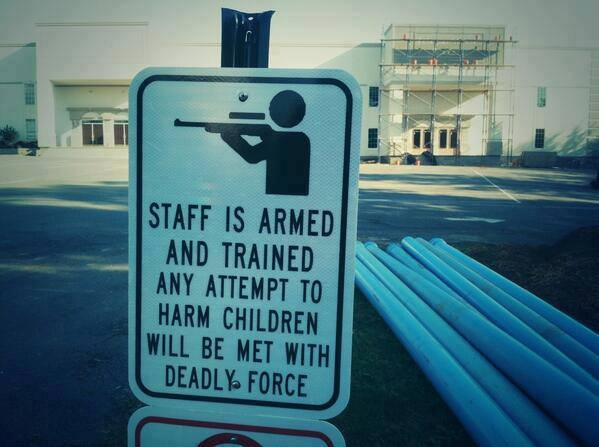 Speaking on KARK-TV, Pastor Perry Black, who works at the school, explained that the sign was there to deter anyone who wants to harm the children.
He said: "I just felt like with what's going on in many of the public sectors where there seems to be a lot of shootings we need to take the same stance that we do in church on Sunday for our kids Monday through Friday. We have the same law enforcement officers that have helped us through training and helped us through our concealed carry permits."
U.S. law prohibits teachers from being armed in public schools, with Attorney General Dustin McDaniel recently rejecting plans to overturn this. However, concealed weapons are allowed in private schools.
When asked about contravening the wishes of the Attorney general, Black said: "We certainly recognise his authority and his right to his opinion and we reserve our right as American citizens and as Christians to protect the children on our campus."
Black added that teachers at the school had received training from local law enforcement agents in the wake of the Newtown shooting in December.