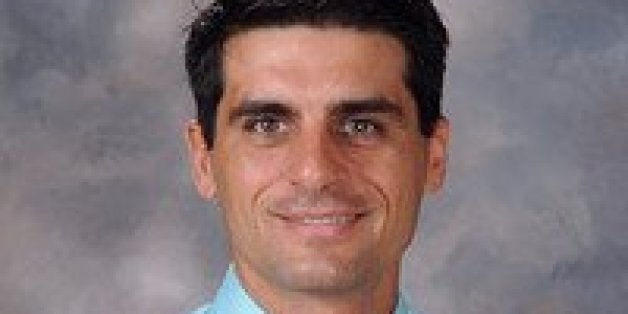 Kneeling before royalty is a little twee, but most Britons assent when in the presence of Her Majesty or a member of her extended clan.
In the US, however, it's a more serious matter, with the constitution specifically forbidding the grant of nobility. As such, any recourse to the knee is looked upon as a uniquely un-American expression.
So the new headteacher of a school in California has found after he instituted a policy whereby students were forced to kneel in his presence and to remain there until dismissed.
According to the Mail Online, Dana Carter, the recently installed principle of the Calimesa Elementary School, introduced the policy in an effort to "protect students". However, irate parents were not entirely happy with Carter's plan.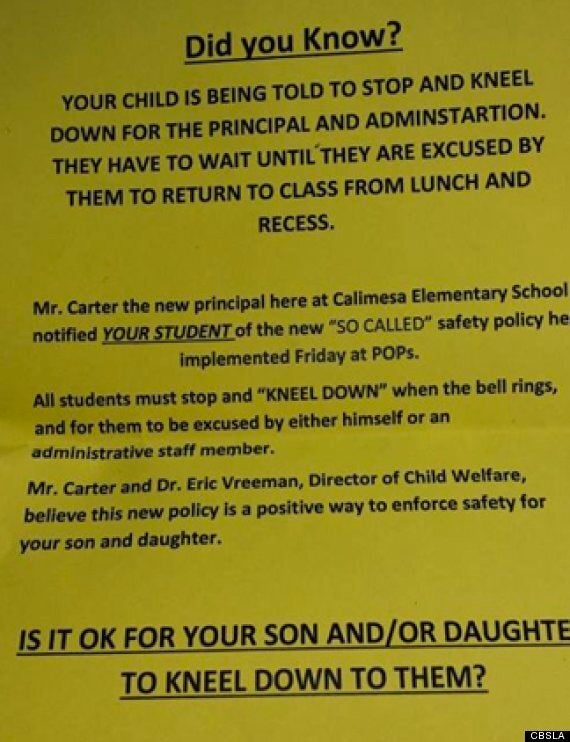 Parents were less than happy with Carter's policy or the spelling of "administration"
After a raft of similar complaints, the policy was quickly scrapped, with Sir Carter left to look forward to facing a room of unhappy parents in a forthcoming meeting.