United have had bids rejected for Leighton Baines, Cesc Fàbregas and Marouane Fellaini this summer and decided against bidding for Thiago Alcântara.
Moyes, yet to sign his first player since succeeding Sir Alex Ferguson, said he hoped to make "one or two signings" but hardly fuelled impatient fans' optimism.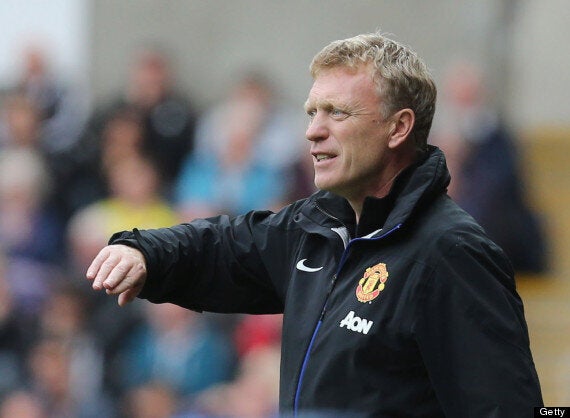 Moyes admits he could make no signings
"There is no pressure to do it [sign players]," Moyes stated. "I have an idea of where I'd like to strengthen. If the right players are available, then great, but there is a possibility nothing may happen."
"But we won't do it because people like you [the media] tell us we should be signing players."
If Moyes fails to reinforce the champions, United will again rely heavily on players' player of the year Michael Carrick in midfield.
Unfathomably, the club has not signed a central midfielder since Owen Hargreaves in 2007, and Tom Cleverley, Anderson and Ryan Giggs are the underwhelming trio of possibilities to complement Carrick. United's bid for Baines and Fellaini was labelled as "derisory and insulting" by Everton
Chelsea, United's opponents on Monday, are on the verge of signing Willian from Anzhi Makhachkala and remain keen on signing Wayne Rooney, but Moyes re-emphasised the striker was still not for sale.
"I hardly need to repeat it. It doesn't need to be said," he wearily responded on Rooney's situation.
Moyes will take on José Mourinho for the ninth time in his career on Monday.
The Scot failed to win in eight meetings against Mourinho with Everton, but relished the Portuguese's return.
"I came for this sort of level of game but I also came to win trophies. To do that you have to beat the likes of Chelsea," he added.
"It's a great first home game for us to have. They have started strongly, have good players and are a good team. There's not a big change to the team – they just have a new manager, a bit like us."
Popular in the Community