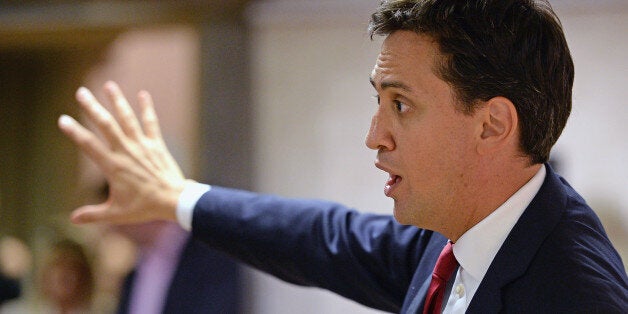 Approval ratings for Ed Miliband has slumped over the summer, new polls show, as Labour grandee Tessa Jowell called for the party to rally round the beleaguered leader.
Research by ICM for the Sunday Telegraph found just 21% thought the Labour leader was performing well - down from 28% in April. More than half - 51% - said he was doing badly.
However, the poll found that most people still believed Labour would win if a general election was held tomorrow, but polling experts warned that lead could soon reverse if Miliband's person figures did not shift.
The Labour leader, she said has "an office his critics can go to" rather than airing their discontent in the media.
"Loyalty is what keeps the boat afloat; disloyalty the rock against which it breaks," she continued. "And disloyalty comes in many shapes, most of which artfully ape the gestures of friendship.
"There is, however, nothing constructive in publicly delivering "helpful advice" that could be much better delivered quietly in private. For the public, it creates an unappealing sense of toxic disunity."
She urged the critics to "spend more hours on the doorsteps of our marginal seats busting a gut to help our candidates win. That is the real frontline."
Miliband's personal figures were worse than those for David Cameron - who was praised by 32% - but better than Nick Clegg's. Only 17% said the Liberal Democrat leader was doing a good job.
Some 32% thought Labour would emerge victorious, while 30% backed the Tories and 16% the Lib Dems.
ICM director Martin Boon compared Miliband's leadership to Iain Duncan Smith's spell in charge of the Conservatives.
"Ed Miliband is not in a good place. Only a fifth of voters are satisfied with his performance," he said. "It's difficult to imagine that things could be any worse for him, or indeed how he can succeed in turning the public around.
"He is becoming Labour's IDS and if it carries on like this it's hard not to think that we'll be seeing Conservative polling leads very soon."
Related