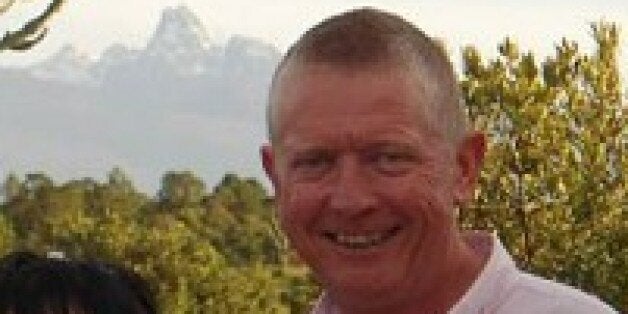 Lieutenant Colonel David Parkinson, a former British Army officer who had helped run a game reserve used by Prince William and Kate Middleton for their engagement, has been killed by an armed gang during a botched robbery.
The 58-year-old was killed with a machete after the suspected robbers, who were also carrying a gun, broke their way into his house in Kenya in the early hours of Sunday morning.
His wife Sonja managed to flee the attack and lock herself in a store room until the gang had left, only to return and find her husband dead, the Daily Telegraph said.
The couple were targeted at their Lolldaiga Hills cattle ranch in the town of Nanyuki, Laikipia in central Kenya.
Before moving to the ranch, Lt Col Parkinson, who had served with the Parachute Regiment for 30 years, had previously helped to run a nearby game reserve which became the setting for the Duke of Cambridge and Kate Middleton's engagement.
Local police chief Marius Tum said the intruders entered the couple's bedroom by breaking a glass door using a large stone, Sky News reported.
"One of the gang members was armed with a pistol, another with a machete while the rest had crude weapons. While one of them was terrorising Mr Parkinson the others tied his wife's hands with ropes," Mr Tum said.
He said a post-mortem would be conducted to determine the cause of death.
Reports said Mr Parkinson had his hand cut off during the raid.
Lt Col Parkinson, who received an OBE in 1998, is said to have became the deputy director of the Lewa Wildlife Conservancy after he retired as commander of a local army base for the British Army.
William spent part of his gap year at the wildlife reserve, before returning with Kate in 2005, and again in 2010 where he proposed to her, the newspaper said.
A spokesman for the Prince said he was saddened to learn of the death of Mr Parkinson, who he had met at the reserve.
Police reportedly said the armed robbers stole a laptop, phone and some ornaments.
A suspect was arrested from a nearby village following a police search with sniffer dogs, local media said.
The Foreign Office confirmed the death of Lt Col Parkinson.
"We are aware of his death and we stand ready to provide consular assistance to his family at this sad time," a spokesman said.