Campaigners keeping watch over the controversial six week badger cull in Somerset have vowed they will be a powerful force against the planned eradication of more than 5,000 animals.
The group, whose members have travelled from as far as Brighton and Derbyshire, plans to remain at the site for the entirety of the six week cull. Protesters from 'Camp Badger' near Watchet in Somerset go on a walk in the cull zone
In an effort to prevent marksmen from shooting the creatures, the campaigners are running regular patrols around nearby countryside, where the cull is being trialled.
Camp Badger, set up on private land with the permission of the owner, comprises of cars, a few tents and minivans.
Protesters have set up a camp fire and say locals are providing food, water and firewood. Around 5,000 badgers are expected to be culled over the next six weeks
Carla, from Cornwall, said the group are there in a desperate last-ditch attempt to help protect the animals.
"If we don't, the cull will spread nationwide in areas including Cornwall, where I am from," she said.
"We are just normal, peaceful people who are outraged."
She admitted protesters had not been able to stop culling when it started last night but insisted tonight would be different.
"We want to stop this slaughter.
"With a large number of people we can be very effective and we have been."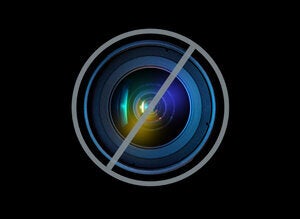 Furious protesters have vowed to stop the cull
Farmers and the Government have insisted the culling of badgers, which can spread TB to cattle, is needed to stop spiralling rates of the disease in herds.
But opponents say culling the protected animal will have only a small effect on infection rates in cattle and will lead to badgers suffering.
The RSPCA has branded the cull "misguided", saying it would not tackle the problem of TB in cattle.
It also warned the methods of shooting free-running badgers was not humane. Animal welfare groups have slammed the cull
Care for the Wild Policy Advisor Dominic Dyer, who worked with Defra and in the farming industry, described the cull as "the worst agricultural policy in 30 years."
Popular in the Community