A six-year-old has been left blinded after his eyes were removed in what is suspected to have been an attack by an organ trafficker.
The boy went missing as he played outside his home in Shanxi province, in China, AFP reported.
His panicked family eventually found him in a nearby field, covered in blood, with his eyes nearby.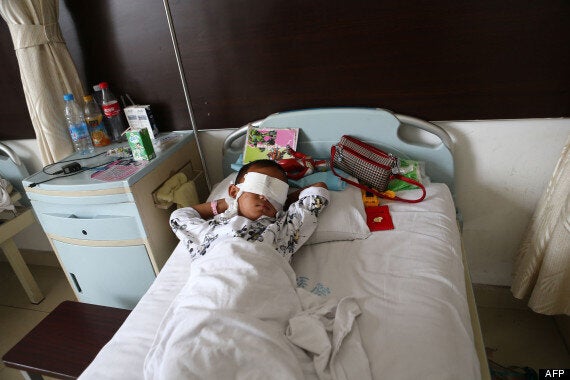 The little boy is recovering in hospital after the horrifying attack
The corneas of his eyes were missing according to Chinese television reports, leading to suspicions the attack had been carried out by a professional organ trafficker.
"He had blood all over his face. His eyelids were turned inside out. And inside, his eyeballs were not there," his stricken father told Shanxi Television.
The boy is said to have been drugged during his ordeal, China Central Television said on its Sina Weibo account.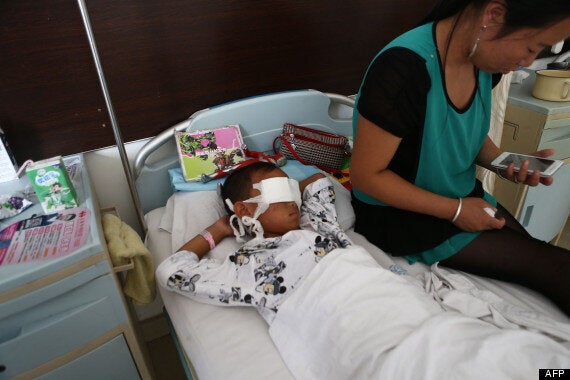 The suspect is believed to be female, police have said
Police have offered a 100,000 yuan (£10,000) reward for information leading to the arrest of a sole female suspect, News.Xin.msn states.
In 2007 the Chinese government banned organ transplants from live donors, except spouses, blood relatives and step or adopted family members – thus driving a trade in illegal organ trafficking.
Last year police in China arrested 137 people, including 18 doctors, for allegedly trafficking human organs in a nationwide crime ring, IBTimes revealed.
The size of the global organ trafficking industry, which primarily engages in kidney transplants, remains unknown due to its blackmarket nature. However, anecdotal evidence shows that it is clearly a multi-million dollar industry.