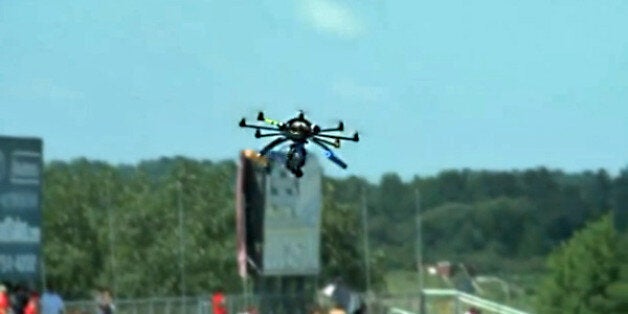 A drone filming an American 'recreation' of the running of the bulls has crashed during the event, injuring five people.
The Great Bull Run in Dinwiddie, Virginia, was held on Saturday with the promise of bringing "the Spanish tradition of the running of the bulls to the United States".
The controversial event at the Virginia Motorsports Park saw four scheduled "bull runs" held with 24 1,000-pound male livestock and dozens of human runners involved.
But while runners sought to avoid the danger on the ground, it turns out they should have had an eye on the skies as well. According to reports a large unmanned drone filming the run fell out of the sky during the event, and onto several participants. All five people who were reported to have been injured were treated at the event and were not taken to hospital.