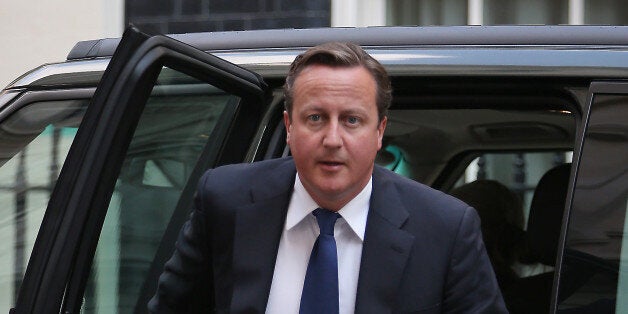 MPs will be granted a vote this week on whether Britain should respond with force to the alleged use of chemical weapons by the Syrian regime against civilians.
David Cameron announced on Tuesday afternoon that the Speaker of the House of Commons, John Bercow, had agreed his request for parliament to be recalled on Thursday.
He tweeted: "Speaker agrees my request to recall parliament on Thurs. There'll be a clear Govt motion & vote on UK response to chemical weapons attacks."
Parliament was due to return from its summer break on Monday. The urgent recall suggests the prime minister is keen to gain parliamentary approval for military action that could take place before then. The debate is expected to begin at 2.30pm with the vote being held around 10pm.
A spokesperson for the prime minister said any response by the United Kingdom, United States and other members of the international community to the use of chemical weapons would be "something that is proportionate".
"From our own evidence and perspective it is clear that chemical weapons were used as they were used by the Assad regime. It is important when we see a crime of this sort, the use of chemical weapons against a regime's own people, there needs to be a response," the spokesperson said.
Chuck Hagel, the US defence secretary, told the BBC today that the American military was "ready to go" if president Obama decided to use force. "We have moved assets in place to be able to fulfil and comply with whatever option the president wishes to take," he said.
Tory MPs and the Labour Party had demanded that the Commons be given the right to approve or veto the use of force before it was used.
Shadow foreign secretary Douglas Alexander said MPs should be allowed to decide on any intervention and said if the government failed to convince the Commons, it would not have a "mandate in parliament" for action. He added: "I think that there should be a vote in parliament after the government sets out its case."
Conservative MP Andrew Bridgen told The Huffington Post UK on Monday evening that he suspected a "large proportion" of his Tory colleagues remained to be convinced by the arguments for starting another "shooting war in the Middle East".
Tory Sarah Wollaston said: "I welcome recall of parliament but this must be an open debate not just a chance to respond to a Statement. It must followed by a free vote."
Were Cameron to lose the vote on Thursday it would be a serious blow to his authority. It would also likely be politically impossible for him to press ahead with a military attack in defiance of the will of parliament even though the vote would not be legally binding.
Popular in the Community