There's a fire burning in America's Yosemitie Park - a rather large one.
So large in fact, it can be seen from space.
And here's the proof...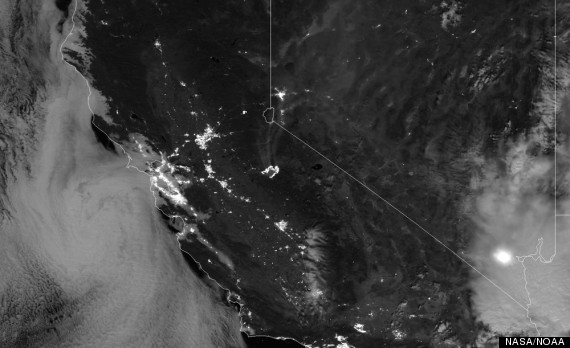 The fire can be seen in the centre of the image
The image was captured by NASA's Suomi NPP satellite on August 23
It has now been 10 days since the Rim Fire began.
Almost 3,700 firefighters are battling the fire which is the biggest on record to hit California's Sierra Nevada, covering nearly 230 square miles.
Flames up to 300 feet high have been jumping from treetop to treetop, fanned by 50mph winds.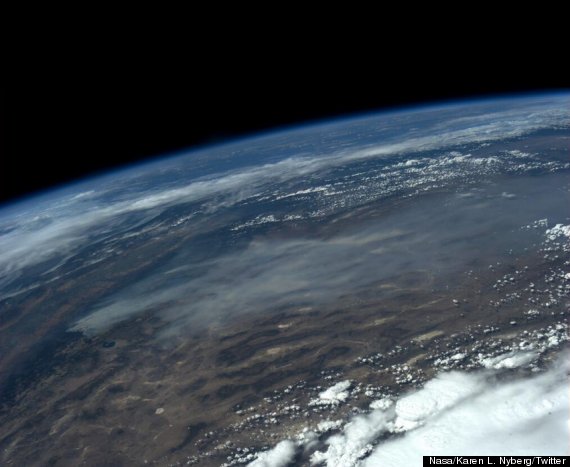 The view from the International Space Station
Helicopters have been dropping fire retardant chemicals on the forest and two massive fire breaks have been bulldozed.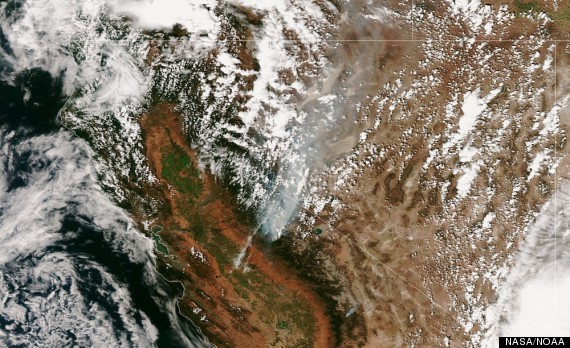 A picture from the same satellite taken during the day
Authorities say they are beginning to bring the blaze under control.
It is threatening thousands of homes as well raining ash in the Hetch Hetchy Reservoir which supplies San Francisco with drinking water.