So large in fact, it can be seen from space.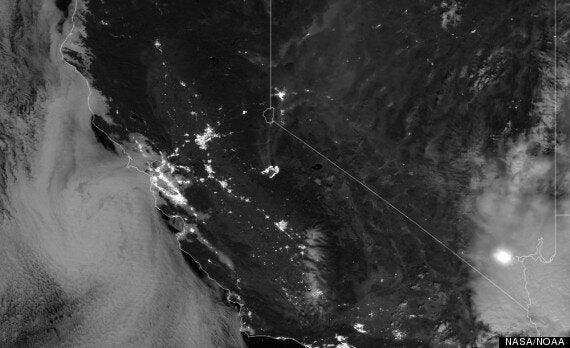 The fire can be seen in the centre of the image
Almost 3,700 firefighters are battling the fire which is the biggest on record to hit California's Sierra Nevada, covering nearly 230 square miles.
Flames up to 300 feet high have been jumping from treetop to treetop, fanned by 50mph winds.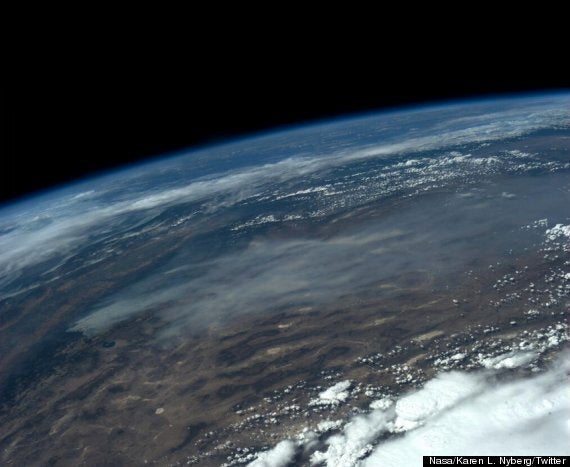 The view from the International Space Station
Helicopters have been dropping fire retardant chemicals on the forest and two massive fire breaks have been bulldozed.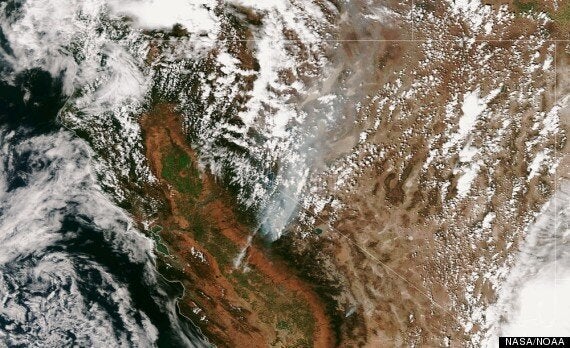 A picture from the same satellite taken during the day
Popular in the Community