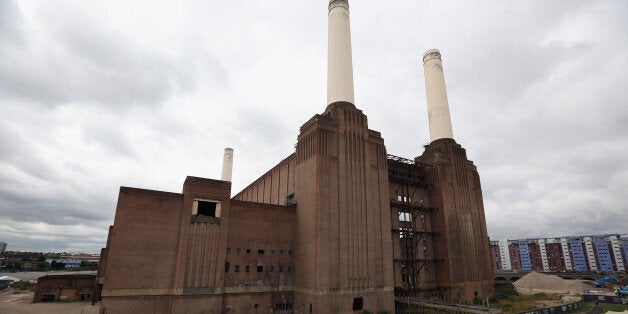 Battersea Power Station's new owners are forcing an estate agent to change his company logo after legal action.
Christian Walker, who started Urban Lettings in south London 10 years ago, said he has until the end of the month to remove the silhouette of the famous building from his company masthead.
The estate agent boss said: "When we started Urban Lettings, we wanted a logo which represented our location - the power station was perfect. It's an iconic building in London.
"We had no idea it would get a new lease of life and be developed. Obviously, a new company has come in and registered the trademark, so we have to change it.
"We have to change the logo on our building, on all our products, the website and the company car. Our team is working on that now, but I expect it will probably cost a few thousand pounds.
"It is something I should have thought about years ago. Now it's going to end up costing us thousands, but we have to do it."
A spokesman for BPLC said: "Both Battersea Power Station and Urban Lettings operate in the same part of London and for both the nature of business is property.
"Therefore to avoid any confusion between the two organisations we have asked Urban Lettings to refrain from using the Battersea Power Station image as their company logo.
"As the Battersea Power Station image is a registered trademark this is a reasonable request which will help people distinguish between the work Urban Lettings is engaged in, and the work taking place at Battersea Power Station."
A letter to Urban Lettings from HGF Law confirms the image of Battersea Power Station is "protected intellectual property via a registered trademark".
The letter says Walker's company's logo "constitutes a mis-representation that [Urban Lettings] are linked or emanating from BPLC and such use damages and detracts from BPLC's reputation and goodwill".
"We consider [the] use of the image... to be an infringement of the intellectual property rights of BPLC and require that such infringement cease without delay."
Walker responded: "My first thought when we received the letter was how much it would cost us to fight this. But it could be very expensive. They got in their first with the registered trademark.
"You have to pick your battles and I am not sure this is the right one to fight."
Related