After an an apparent hack took it offline, the website of the English Defence League has taken another, possibly more serious blow.
It now ranks below the English Disco Lovers in Google for the search term EDL.
That's right, type 'EDL' into Google and the website of the anti-sharia street protest group appears far below that of the all-dancing, glitter-ball inspired parody page, who have taken the top spot.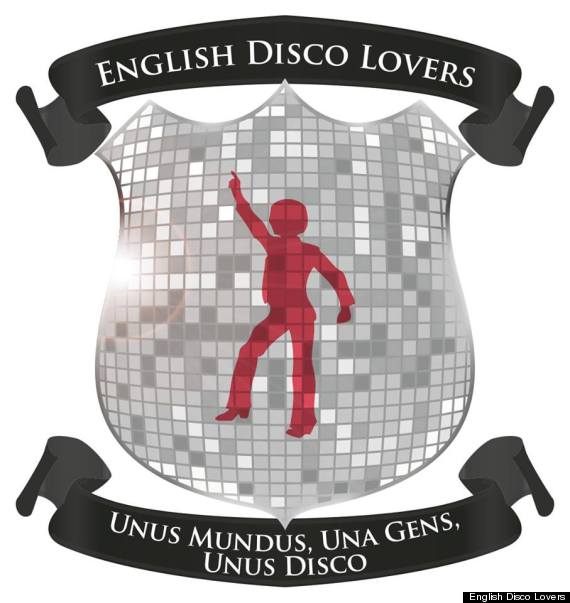 Groovy
Hacking collective, ZCompany Hacking Crew (ZHC) claim they were responsible for taking the EDL's website down last week but a message on the site blamed a "hardware failure".
Currently it shows a clock counting down the hours to its relaunch.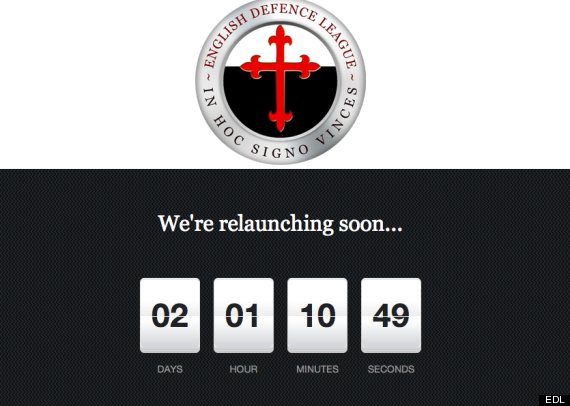 The English Disco Lovers website was launched to "reclaim the hated EDL acronym from The English Defence League and make it stand for something positive".
They also raise money for causes that support multiculturalism and equality.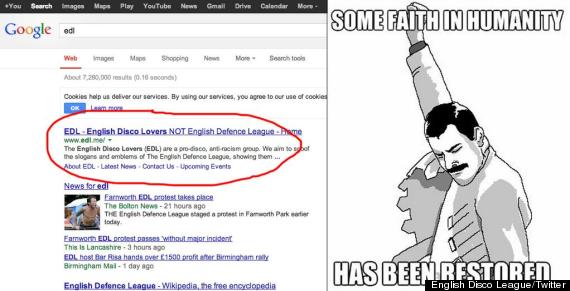 The English Defence League describe themselves as a street protest group campaigning against Islamic extremism and the perceived spread of Sharia law in the UK.
Critics argue they are far-right group prone to violence and thuggery.
The group's leaders, Tommy Robinson and Kevin Carroll were charged on Wednesday with obstructing officers during a charity walk.
The EDL has been targeted by hackers before.
The loosely organised global network of hackers, had warned the EDL back in March that they would target the organisation.