Labour have killed Thursday's Commons vote on whether Britain should intervene militarily in Syria, with David Cameron now forced to return to the United Nations for a Security Council resolution.
Following revelations that Labour would not support the motion, the Government revealed that Thursday's vote will no longer authorise military action pending fresh efforts to achieve a Security Council resolution in the United Nations.
The motion will now ask MPs to agree the principle that a "strong humanitarian response" is required from the international community and "this may, if necessary, require military action that is legal, proportionate and focused on saving lives by preventing and deterring further use of Syria's chemical weapons".
As such, the use of force would require a further vote in the Commons after the UN's weapons inspectors had published their report into last week's alleged "gas attack".
"The PM is acutely aware of the deep concerns in the country caused by what happened over Iraq," said a Downing Street spokesman. "That's why we are committed to taking action to deal with this war crime - but taking action in the right way, proceeding on a consensual basis.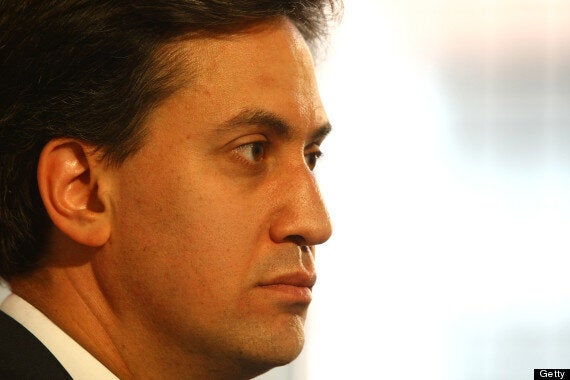 Miliband's said he would not vote in favour of the Commons motion
"So this motion endorses the Government's consistent approach that we should take action in response to Assad's chemical weapons attack; reflects the need to proceed on a consensual basis, taking account of the work done by weapons inspectors; and reflects the Prime Minister's respect for the UN process - something he made clear to president Obama several days ago."
A Labour source told the Press Association: "We will continue to scrutinise this motion, but at 5.15pm, David Cameron totally ruled out a second vote; an hour and a half later he changed his mind. Ed was determined to do the right thing. It has taken Labour forcing a vote to force the Government to do the right thing."
Earlier, protesters outside Downing Street warned the Prime Minister against military intervention in Syria, holding banners proclaiming "Hands off Syria" and "Cut War Not Welfare".
More than a hundred pacifists gathered in central London hoping to influence MPs who will vote on a Commons motion on Thursday following the alleged use of chemical weapons by the Assad regime last week.
A second protest in Trafalgar Square in London is planned for the weekend, as Britain, France and the US push for action over the alleged atrocities in Syria.
On Wednesday, Ukip leader Nigel Farage condemned the Prime Minister and the Foreign Secretary for being the main agitators in the current push towards confronting President Assad with military force.
Speaking to the BBC, he said: "It appears to me that William Hague and David Cameron are the keenest members of the international community to reach and rush for military action.
"I'm opposed because we seem to be getting involved in an endless series of foreign wars, that we enter into without ever really thinking through the consequences. We've now been in Afghanistan for longer than the First and Second World Wars added together, we of course had the escapade in Iraq, we bombed Libya.
"By sending cruise missiles into Syria as a punishment for possibly using chemical weapons, how does that make anything better? I would have thought that perhaps it makes things even more unstable and we risk getting dragged into a conflict with big players on both sides of the argument." Demonstrators take part in a protest outside Downing Street
More from the Press Association:
Organisers from the Stop the War coalition claimed that around 1,000 protesters had turned out for the rally. They were supported by MPs such as Labour's Diane Abbott, who told the crowd she is against intervention in Syria and will be voting against it tomorrow.
Chris Nineham, vice chair of Stop the War, said the crowds had turned out to show their opposition to "crazy plans to attack Syria".
"We believe, along with the vast majority of people in Britain, it would be a disaster and is liable to cause a conflagration across the region," Nineham said. "It can only make the civil war more entrenched and deadly and it should be called off immediately."
Nineham said that the only way to end the civil war was by negotiations which Western intervention would make "much more remote".
Crowds spilled out from the designated protest area and staged a sit-in on the road, cutting off traffic on Whitehall. Some protesters carried Syrian flags but claimed to be protesting against foreign intervention in their country rather than in favour of the Assad regime.
Tourists visiting central London looked on with curiosity as chanting grew more heated and police moved vans in front of Downing Street's gated entrance.
Popular in the Community