North Korean leader Kim Jong Un is said to have ordered the public execution of his former lover after she made a sex tape.
Song-Wol and the others are alleged to have filmed themselves having sex and sold the videos.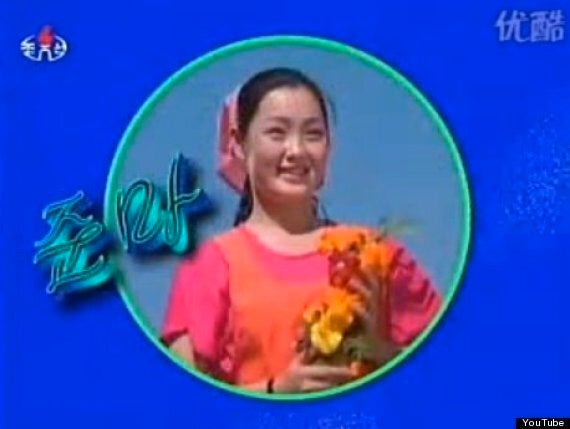 Hyon Song-Wol was a singer with the Unhasu Orchestra
They were arrested for violating domestic laws on pornography.
Hyon and Jong Un met a decade ago, but broke up because Kim Jong Il did not approve of the relationship.
Song-Wol was a singer with the Unhasu Orchestra, and performed patriotic songs including I Love Pyongyang and She Is A Discharged Soldier.
Jong Un's wife, Ri Sol Ju was also a member of the same group, leading to rumours she objected to the continuing high profile of her husband's ex lover. Kim Jong Un is now married to Ri Sol Ju
An expert on North Korean affairs believes the singer was executed for "political reasons."
"If these people had only made pornographic videos, then it is simply not believable that their punishment was execution," Toshimitsu Shigemura, a professor at Tokyo's Waseda University and an authority on North Korean affairs, told The Daily Telegraph.
"They could have been made to disappear into the prison system there instead. There is a political reason behind this,"
"Or, as Kim's wife once belonged to the same group, it is possible that these executions are more about Kim's wife," Professor Shigemura added.
Related