Gentlemen, ladies, start your downloads. O2 and Vodafone have finally launched their 4G data service, bringing competition to the UK market for the first time.
O2's service will initially be switched on in London, Leeds and Bradford, reaching up to five million people from the launch, while Vodafone will roll its service out in parts of the capital.
Both networks plan to have network coverage in 13 cities by the end of the year - London, Birmingham, Bradford, Coventry, Edinburgh, Glasgow, Leeds, Leicester, Liverpool, Manchester, Newcastle, Nottingham and Sheffield - and both plan eventually to provide 4G coverage to 98% of the population.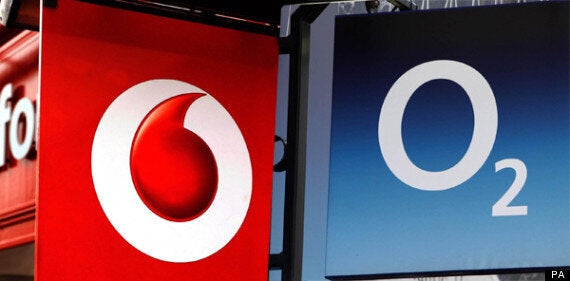 The launches follow on the heels of EE, which has offered "super-fast" 4G mobile data in the UK since October last year.
4G - fourth generation networks - can provide data to smartphone users on average six times faster than 3G connections, Vodafone said.
Vodafone spent £802 million when it bid for part of the mobile phone spectrum to provide 4G, while O2 spent £550m to buy a proportion of the lowest frequency spectrum.
Guy Laurence, chief executive of Vodafone UK, said 4G was a "step change" that would allow people to watch football matches or download thousands of songs from services such as Spotify on the go.
He said Vodafone had already signed up 20,000 customers to the new service.
"The opportunity to watch football... while you are waiting for something, you are stood at the bus stop, you are at the dentist in the waiting room, you can watch a game live now on 4G and people will flock to that," he told Sky News.

"So I think adoption will be far faster than 3G, which was 10 years ago, because people didn't really know how to use it. It is no good trying to sell technology to people, you have to sell something they want, and they want entertainment."
He added that 4G uses old television frequencies which would allow the signal to penetrate into houses far more effectively than 3G. New planning laws would also allow the firm to erect transmitters in areas it could not before, he said.
"By the end of 2015 we will have 98% coverage. To give you an idea,only 98.4% of dwellings have running water. So 98% is very high indeed."
Ronan Dunne, CEO of Telefónica UK (O2) said:
"Today marks the first step in our ambitious plan to bring 4G services to millions more people across the UK. The possibilities of 4G – be it for consumers or businesses – have not yet been realised. For many, 4G mobile services represent faster download speeds and acceptable video streaming on the train. We all need to start thinking bigger.

"For consumers, the arrival of mass-market 4G marks the beginning of an exciting new era, bringing them closer to the things they are passionate about. For businesses, 4G represents the new infrastructure vital to powering the products and services they need to help turn our faltering recovery into a steady one. The mass-market arrival of 4G marks a new generation for the digital age and we're excited to be celebrating the occasion today with our customers."