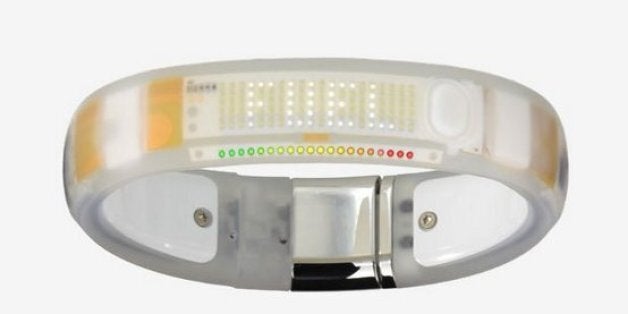 The Nike 'Run To The Beat' half-marathon is coming up in September, and while it may be too later to enter in 2013, there are as ever a number of running events around the country that are still open to applicants.
Thanks to Nike, HuffPost Tech editor Michael Rundle is participating in this year's race. And by all accounts the race looks set to continue to incorporate a ridiculous amount of music into a gruelling - but glorious - trek around South East London's finest sites, parks and music venues.
We've been training hard to get ready for the event - and naturally the bulk of that work has relied on our amazing physical prowess, Nike's local run clubs and not our technical baubles.
But yes, we've also had to geek out over the best gadgets, sports equipment and training apps to help us on our way.
So before we get down to the tricky business of actually making it around the 21,097 metre loop, let's run through the kit that's got us this far.
Here are our top running 9 gadgets, apps and doodads for autumn 2013.
Popular in the Community