As if you'd expect anything else, Gordon Ramsay and David Beckham's new London restaurant is going to be a swanky affair, if the latest picture is anything to go by.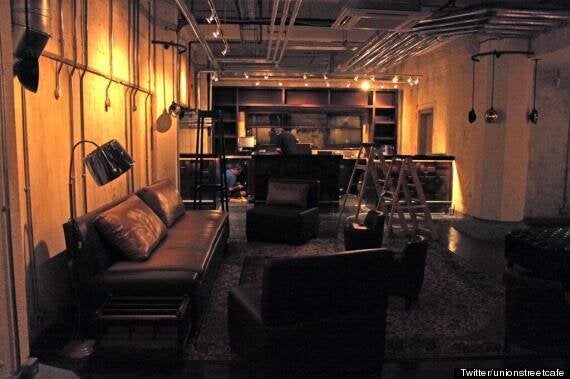 The new eatery posted this picture of the work in progress
During its launch earlier this week, the restaurant secured an incredible 2,500 reservations within four hours.
The Mediterranean-themed eaterie, which opens on 16 September, is near fully booked on Friday and Saturday nights until November.
The restaurant has revealed a sneak peek of what awaits the eager masses, tweeting a picture of the eaterie's newly installed bar furniture.
"We can't wait to sit here with a cocktail!" the restaurant excitedly posted.
Earlier in the week a photo showed the progress so far, along with the caption: "Cables, cables everywhere! Coming along nicely - not long to go now."
The space, designed by Russell Sage, has been influenced by the local area of SE1 and has been described as an "urban warehouse destination."
The food will be cooked in an open theatre-style kitchen so diners could watch the chefs in action.
Located on the corner of Union Street and Great Suffolk Street in Southwark, it's a short walk from the famous market, London Bridge train station and The Shard.