A British man living in Spain has been arrested in Madrid on suspicion of posting images of Spanish police officers who protect the border between Gibraltar and Spain.
The man, who is alleged to have used the pictures to encourage other Britons to protest outside the homes of the guards, was detained on Thursday morning after the images and comments, some calling the officers "torturers and killers", were posted on social media sites.
The arrest comes amid growing tensions between London and Madrid over an artificial reef that restricts Spanish fishermen in waters around the territory. On the border between Spain and Gibraltar, members of the Guarda Civil have reportedly been harassed, with some being attacked by stones by angry motorists delayed after more stringent check were enforced as part of the ongoing diplomatic dispute.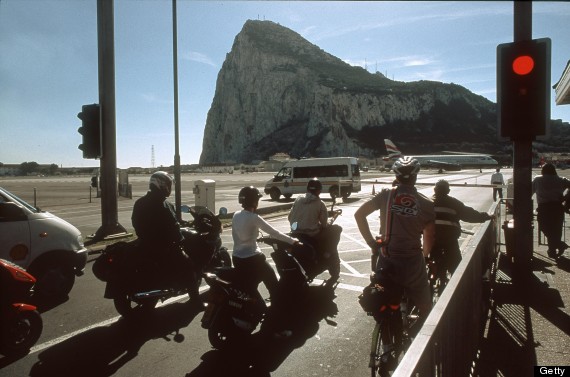 Spanish Guards at the border have complained of being attacked
A Guarda Civil spokesperson said: "The investigation began when agents discovered a web page in which photographs of officers of the Guardia Civil, national police, and the customs agency were published. In this publication they were called 'torturers and killers' and citizens were encouraged to carry out demonstrations against the agents at their homes.
"In addition, these comments were reiterated via different social networks and digital media. Investigators located the IP address of the computer from where the detained person made the commentaries, situating it at a location in Madrid.
"Establishing the chance to detain this person, he was held in a Madrid municipal social centre, with a rucksack seized - containing information that is being analysed."
The Foreign Office said it "providing consular assistance".