Pippa Middleton has revealed how she used to "undeniably" fancy her school teacher, and sometimes closes her eyes to envisage his "booming voice".
The Duchess' sister spilt the beans on her crush on former history teacher and hockey coach Richard Markham while reminiscing about her days at Marlborough College in Wiltshire. Middleton also described how she and Kate used compete cross-country wearing "tiny athletic shorts", and her desperation to impress boys watching from the sidelines.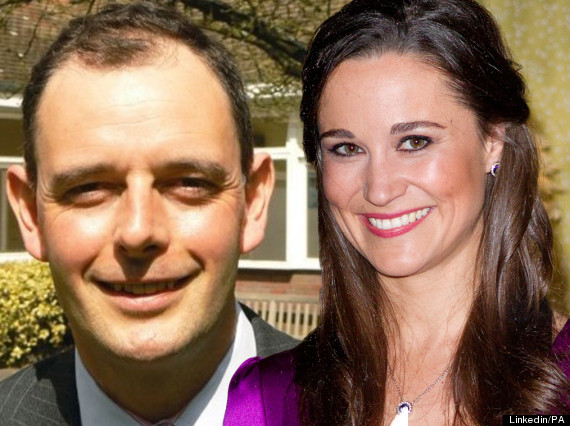 Pippa and Mr Markham
Writing in the Spectator magazine, she said: "When I close my eyes and think about school sports, I envisage myself on the hockey pitch, stick in hand, a luminous gumshield locked on to my chops and a bandana across my forehead.
"I can also hear the booming voice of Mr Markham, our fierce but undeniably fanciable coach, urging us all on.
"My focus is on winning and making sure that my hair — fashioned into a slick Sporty Spice 'up do' — is just right. Did I mention the boys watching?"
Markham later left to become take up a role at Hockerill Anglo-European College in Bishop's Stortford, Hertfordshire, where, upon his arrival, the school's chairman of governors, Sally Havers, described him as "a strong leader" with "intellectual clout and integrity".
Story continues below..
On netball, Pippa said: "You spend most of the time playing a complex version of piggy-in-the-middle, except the piggies are a pack of vicious girls.
"My petite physique enabled me to nip and tuck my way past the bigger-chested girls.
"Elbows always helped, as did the derriere for defence (my 'chest' hadn't developed back then) and a bit of shoulder-barging here or there.
"It was brutal, but turns out to have been very useful practice for handling the media in later life."