The world's first machine which can scan, copy and print 3D objects in one box has hit Kickstarter.
The imposingly-named 'Zeus' machine by AIO Robotics lets users press a single button to duplicate an object placed inside.
Its inventors are looking for $100,000 on Kickstarter - and have already raised $85,000.
It uses a laser scanner to collect data about the shape and colour of the object, and then builds a facsimile like a traditional 3D printer.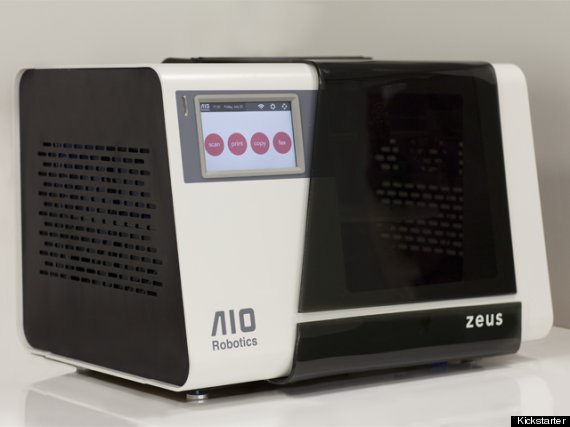 "Wouldn't it be great to buy a 3D printer, take it out of the box, plug it in, and be able to use it right away, the same way you would with any other piece of consumer electronics such as computers and TVs?" ask the team behind the device.
"Just as 2D printers naturally evolved to incorporate more functions into one device, we set out to revolutionize the 3D printing industry to give makers a complete 3D printing experience with a multifunctional machine. Finally, you will now be able to scan, print, copy, and fax objects from one device at an affordable price.

The result of this endeavor for the past 5 years has been breathtaking. The ZEUS does not only have the most functions, features, and assets to fulfill your wildest imaginations, but the final result is a stunningly beautiful product that has been matched with the structure, intelligence, performance, and user experience the 3D printing community has been looking for."