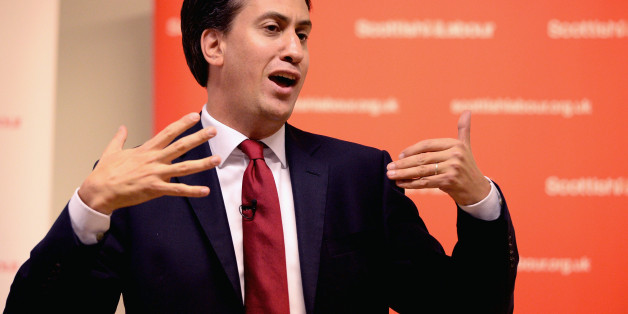 Getty
Labour is under fire after clearing Unite of trying to rig the selection of a party candidate in Falkirk - sparking Tory claims of a "stitch up".
The party, which in July referred the claims about the Falkirk constituency to the police, said an internal inquiry had found no evidence rules were breached after "key evidence" was withdrawn.
It lifted the suspensions of Unite-backed would-be MP Karie Murphy and local party chairman Stevie Deans, saying they too had done nothing wrong.
"Since Labour began its internal process key evidence has been withdrawn and further evidence provided by individuals concerned," a Labour spokesman said.
"No organisation or individual has been found to have breached the rules as they stood at the time.
"These steps will enable Labour in Falkirk without further delay to choose a candidate and prepare for the general election."
Tom Watson - for whom Ms Murphy worked - quit as the party's general election co-ordinator at the height of the dispute, while Labour leader Ed Miliband and Unite leader Len McCluskey engaged in a ferocious public war of words.
Now, the developments appear to draw a line under the Falkirk affair, but Mr Miliband remains embroiled in difficult relations with the trade union movement - who he will address at the TUC annual conference on Tuesday.
Mr Miliband wants union members to opt in to joining Labour rather than being automatically affiliated, a decision which could cost the party millions of pounds.
Union officials believe the reform will weaken the historic link between Labour and the unions, and even threatens to sever it altogether.
The Tories said Labour clearing Unite appeared to be a "stitch-up" designed to end a bitter row with Labour's biggest single financial donor.
The GMB is cutting £1 million from its affiliation funds to Labour in response to reforms to union links pledged by Mr Miliband at the height of the Falkirk dispute.
With fears others could follow, Unite general secretary Mr McCluskey was "calling the shots", Conservative Party chairman Grant Shapps said.
"Ed Miliband must now stop dithering, come clean and publish Labour's report into the Falkirk selection in full," Mr Shapps said.
Unite member Brian Capaloff, who is on the Labour party executive in Falkirk, also called for the original internal report to be published and said Mr Miliband had caused himself "a complete embarrassment".
The news comes as Bob Crow, the rail union leader, called for an alternative "party of labour" to challenge the Tories, Labour and Lib Dems.
The general secretary of the Rail Maritime and Transport union, blasted the Labour leader, saying: said: "Over the past two months we have seen Ed Miliband dancing to the tune of Tony Blair and the rest of the New Labour conspirators as he seeks to hack away at the last remaining shreds of influence held by those who created the Party that he leads, the trade unions."