One of the victims of the Zanzibar acid attack has spoken about the horrifying ordeal she and her best friend went through on that night.
Speaking to the Sunday Times, Kirstie said: "He violently swung it in our direction, dousing Katie and me with what we thought was water but would later discover was car battery acid.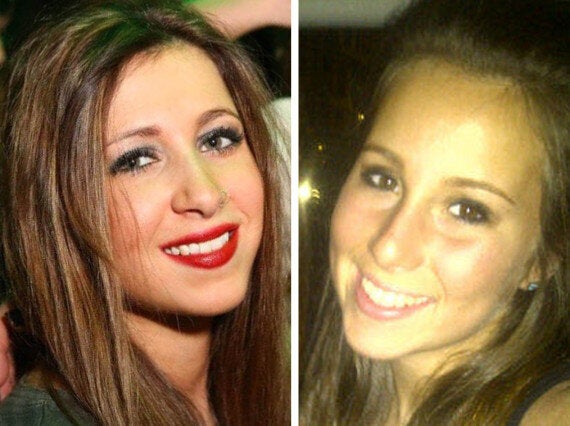 Kirstie Trup, right, and Katie Gee
"Our instinctive reaction was to jump to our left — but by that time the right sides of our bodies, from head to toe, were soaked in the clear liquid. Katie, who was closer to the moped, was more badly splashed.
"We yelled, almost in unison: "What the fuck?" And within a second of the moped speeding off, with its tail-light still in sight, we began screaming."
Katie ran off while Kirstie fell to the ground. Bystanders looked on the scene "slack-jawed".
Kirstie said: " I caught the eye of a military officer, who was among those gathered, but he just stared at me without offering to assist.
"Dressed in a red beret and military uniform, the soldier seemed indifferent to my cry for help."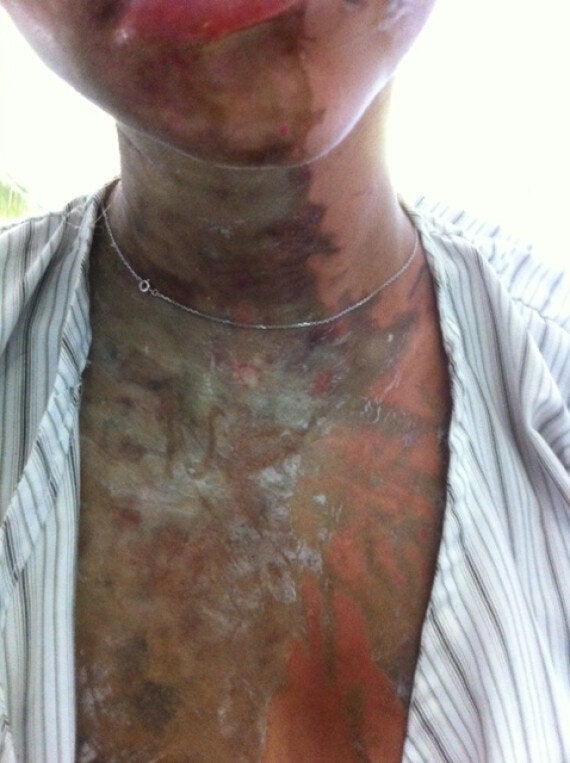 The burns sustained by one of the girls
Three local men came to her rescue and carried her to the sea. Katie has ran off in a different direction to a public toilet.
After washing off as much of the acid as possible both girls, both 18, were taken to a local hospital but resources were scarce and a British student doctor took them to a hotel pool and shower instead.
Kirstie said: "We stood there for a good hour, to the point that our bodies turned numb and we could no longer feel the sting of our burns, until a doctor who had come to check up on us at the hotel advised that we abandon the showers, fearing we might catch hypothermia.
"At that point we were simply relieved we could no longer feel anything."
The teenagers, from London, were in the last week of a trip organised by Kent-based i-to-i Travel working as volunteer teachers.
Despite the horrific incident, Kirstie has already said she intends to return to carry on teaching on the island.
Local police have interviewed several people and identified a possible assailant but have yet to charge anyone.
Zanzibar is an archipelago of islands in the Indian Ocean around 22 miles off the coast of mainland Tanzania.
The semi-autonomous region is predominantly Muslim and has been the scene of some religious violence in recent years.
In November last year a cleric was hospitalised in an acid attack and two Christian leaders were killed earlier this year.