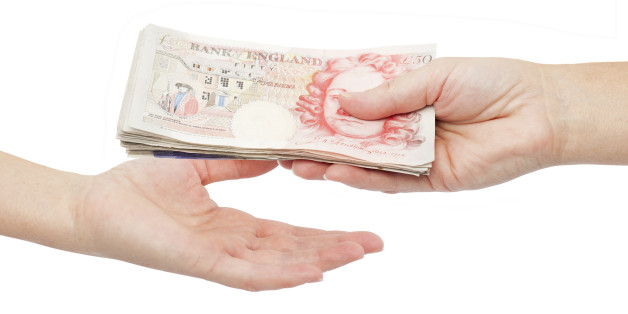 Getty
Pensioners are more deserving of taxpayers' money than unemployed people, according to a new survey of youngsters in the UK.
Young people are three times more likely to support spending for universal hand-outs for the elderly than they are for out-of-work claimants.
Almost half (47%) of people born between 1980 to 2000 chose old age pensions as one of their top two priorities for extra government spending, compared with just one in six (16%) opting for unemployment benefits.
Children's benefits topped the list of priorities with 55% of so-called Generation Y (born between 1980 and 2000).
The three main parties are currently looking at whether or not to end universal hand-outs for older people, which have been ring-fenced from budget cuts, after David Cameron promised not to touch them during the course of this parliament.
After several years of playing musical chairs with the books, a political consensus is emerging that pensioners, particularly wealthy ones, should share some of the austerity burden.
However, the latest report by think tank Demos and pollsters Ipsos MORI, shows that any cuts could to benefits for the over-65s could alienate younger voters as well as older ones.
The Generation Strains report, which draws on the British Social Attitudes annual survey of 3,000 people, shows a steady decline of support for the welfare state among people of all ages.
Benefits spending on the poor which stood at 60% in 1989 dropped by more than half to 28% in 2011.
However, while only one in four (25%) of younger voters said they were proud of the welfare state, 70% of people born before 1948 agreed it was one of Britain's proudest achievements.
Respondents were asked: "Which, if any, of these would be your highest or second highest priority for extra spending?"
They could choose from old age pensions, child benefits, unemployment benefits, disability benefits and single parent benefits.
Despite their commitment to pensioners, Generation Y were the only age-group in the report to register a decline in their support for disability benefits, down three points to 20%, compared with 23% in 2007.
Demos deputy director Duncan O'Leary said: "A large proportion of the 'grey vote' isn't grey at all. Younger people see pensioners as both vulnerable and deserving - which is why their benefits are still popular.
"For working age welfare to achieve the same support, people will need to be reassured not just that the unemployed are needy, but also that they have put into the system. This issue will become more pressing in the run-up to the 2015 election, and politicians of all stripes need to have an answer."
Chief executive of the Joseph Rowntree Foundation, Julia Unwin, said: "This research gives us a fascinating insight into the attitudes of different generations towards social security. There are clear differences between older and younger generations in terms of their support for welfare but there are also areas in common. Young people share with their elders a commitment to continuing to support pensioners.
"What worries me is the growing misunderstanding about people claiming benefits, including those who are disabled. We know from research that most people who claim out-of-work benefits want to find a job and that many people claiming benefits are in and out of work. Myths about welfare destroy confidence in our system of social security."