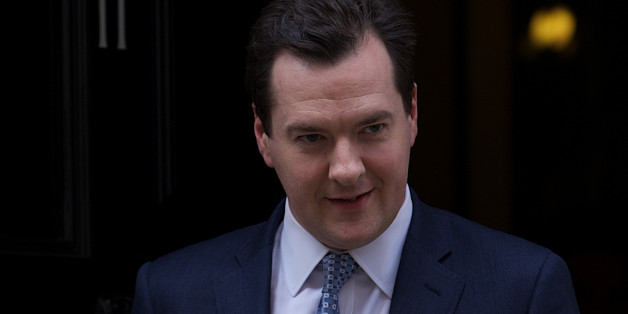 Getty
Positive growth in the British economy has "decisively ended" any opposition to the coalition's economic agenda, chancellor George Osborne has declared.
Speaking in London this morning, the chancellor suggested that the economy was "turning a corner".
"We held our nerve when many told us to abandon our plan and as a result, thanks to the efforts and sacrifices of the British people, Britain is turning a corner," he said.
The Chancellor drew on recent growth figures to claim his economic argument had been vindicated, with Britain growing by 0.6% in the second quarter of 2013 and 0.3% before that.
This comes days after government sources suggested last week that the British economy was an "example to the world".
Despite Osborne's upbeat note, economists have predicted that unemployment won't start to decrease until 2015. Meanwhile, the Bank of England expects unemployment to decrease from 7.8% of the economically active population to 7.0% in late 2016.
Osborne warned that there still remained "plenty of risks" to Britain's economic recovery and that further cuts would have to be carried out after the next election in 2015.
"Even if the improving economic news eventually leads to an improvement in the fiscal outlook, the job will not be done. More tough choices will be required after the next election to find many billions of further savings," he said.
Osborne's forecast comes after economics predicted that both 2015 and 2020 would be "austerity elections" due to the combined lack of economic growth and the coalition taking longer than expected to eliminate the budget deficit.
The Chancellor claimed that the "Plan B" alternative to his plans would have led to "higher interest rates and [the UK] becoming sucked into the sovereign debt crisis", which would have further undermined UK living standards. Despite this, research indicates that UK living standards are "much worse" than official figures suggest, with many set to face a living standards freeze for the next decade.
In response to the Chancellor's speech, shadow business secretary Chuka Umunna said: "It's not about the Chancellor or the Conservatives, it's about the British people. The key thing now that we have got a recovery is that everybody gets to share in that."