Do you feel... disconnected from your car? Do you wish somehow you could feel closer to it? Even when you're not in it?
Well Nissan has just the solution for you - they've made a smartwatch.
But why?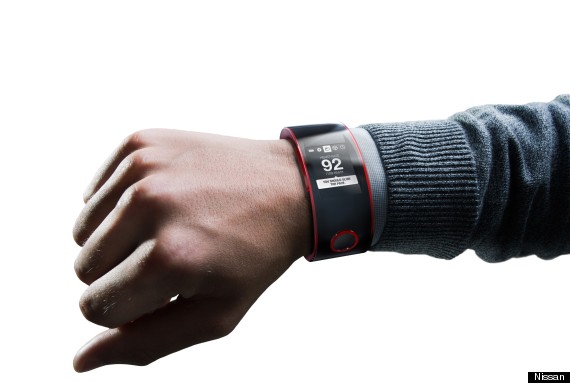 Do you need a smartwatch for your car?
Gareth Dunsmore, Marketing Communications General Manager, Nissan in Europe, explains: "Wearable technology is fast becoming the next big thing and we want to take advantage of this innovative technology to make our Nismo Brand more accessible.
"On track, Nissan uses the latest biometric training technologies to improve the performance of our Nissan Nismo Athletes and it is this technology we want to bring to our fans to enhance their driving experience and Nismo ownership."
Smartwatches Are Here At Last:
What does this mean? Well it will allow the user to "monitor the efficiency of their vehicle with average speed and fuel consumption reading" - presumably for those people yet to locate their vehicle's dashboard.
It can also "capture biometric data via a heart rate monitor" - for those people worried that being in a seated position could trigger cardiac arrest.
Perhaps most excitingly it will also "receive tailored car messages from Nissan" - for those drivers who aren't satisfied by being pestered merely by their family while driving.
All of this data can also be shared across Facebook, Twitter, Pinterest and Instagram so you can tell the world you're so dull all you have to share is your heart-rate and fuel consumption.
There are possibly a couple of useful applications. It could allow you to heat up your car before you get in it for instance.
And, credit where credit is due, it does look pretty sleek.
We'll take two...