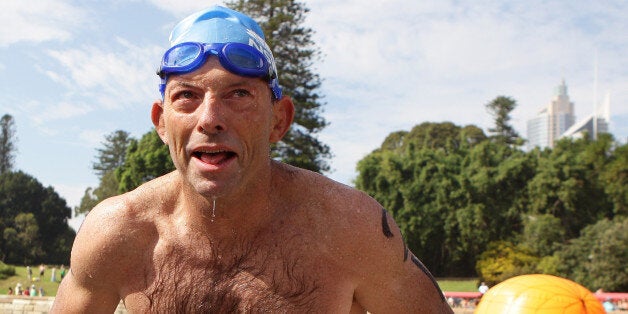 Tony Abbott has been elected as the new PM of Australia.
So for your intense viewing pleasure the HuffPost UK has gathered some eye-watering photos of him in all manner of revealing and eye-wateringly tight sports gear.
So have a gander through the slideshow and then go and work out which soap will sting the least when you try and wash out your eyes...