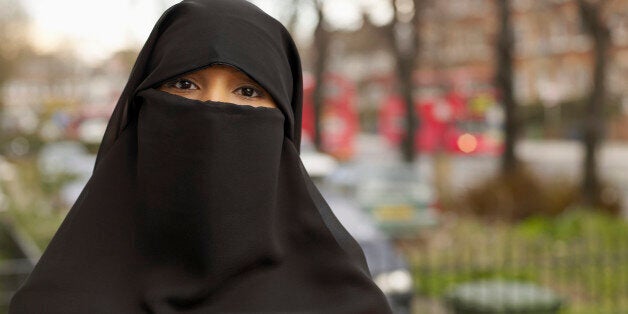 Students have been banned from wearing religious veils to college after a principal ruled pupils' faces must be visible for security reasons.
One 17-year-old, who is now looking for another college to study at, told the regional paper: "It is a personal choice and I find it absolutely shocking that this has been brought in at a college in Birmingham city centre when the city is so multicultural and so many of the students are Muslim.
"It upsets me that we are being discriminated against.
"I don't think my niqab prevents me from studying or communicating with anyone - I've never had any problems in the city before."


Khalid Mahmood, MP for Birmingham, Perry Barr, told The Huffington Post UK he found the ban "difficult to believe".
"I am seriously concerned that the college has taken this approach," he said. "If there is an issue of security in identifying students for exams then there are other procedures for this. We do not have a legal ban like France so I don't know why the college would want to do this.
"I see no reason why young women should not be able to practice their faith and wear what is appropriate for their religion," Mahmood continued. "It is about freedom to protect your rights.
"The college should demonstrate and encourage respect of belief, colour and background. [The decision] is not an example to set to students."
Waseem Zaffar, chair of Birmingham's social cohesion and community safety committee said he was "hugely concerned":
The college's principal and chief executive Dame Christine Braddock said the policy was enforced to safeguard students: "We have a very robust Equality, Diversity & Inclusion Policy at Birmingham Metropolitan College but we are committed to ensuring that students are provided with a safe and welcoming learning environment whilst studying with us.
"To ensure that safeguarding is a priority, we have developed our policy alongside student views to ensure we keep them safe.
"This needs individuals to be easily identifiable at all times when they are on college premises and this includes the removal of hoodies, hats, caps and veils so that faces are visible.
"All prospective and progressing students, as well as staff, have been advised of the policy, which will mean everyone allowed on the premises can understand and know each other in a safe environment."
Colum McGuire, NUS Vice President (Welfare) told HuffPost UK: "Whilst it is important to ensure safety on campuses, it should not mean that students lose the right to express their religious beliefs and practises. It is unacceptable for a college to enact a policy that, perhaps unintentionally, has a disproportionate impact on a specific group of students due to their faith or belief.
"No group of students from any community should feel specifically targeted due to an institutional policy. NUS believes in progressive learning environments and recognises the importance of safe, cohesive campus relations which are open to all."
The college's website states: "We will promote equality in all that we do.
"We respect and value protected characteristics in race, religion and belief, gender identity, sexual orientation, disability, socio economic status and age. We will strive vigorously to remove conditions which place people at a disadvantage and will actively combat discrimination."
Popular in the Community