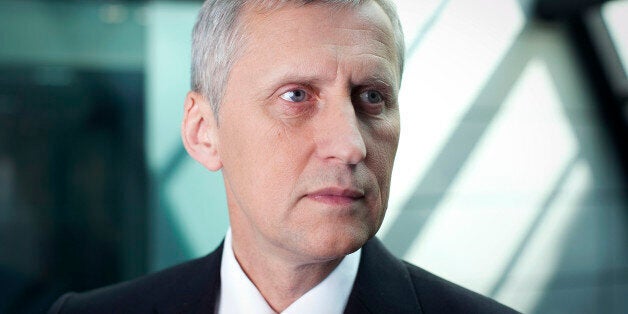 Martin Wheatley, chief executive of the Financial Conduct Authority, the UK's new banking regulator, has dismissed suggestions that his organisation has a "lily-livered" attitude to fining banks for misconduct.
Tory MP David Ruffley used Wheatley's appearance before members of the Treasury Select Committee to attack remarks by FCA chairman John Griffith-Jones, who said that big fines should not be brought against a bank "just because it's a big organization" and that the regulator didn't "want to be measured by the size of the fines".
"That sounded pretty lily-livered to me," Ruffley concluded.
Wheatley, who was part of the Financial Standards Authority before the FCA was formed in April, played down Griffith-Jones' comments, saying that the amount of fines issued by the bank regulator had grown "astronomically".
"Last year we put out £400m in fines which was something like 4 times the amount two or three years earlier," he said.
The banking regulator boss insisted that banks "do care about negative publicity" after receiving a fine and signalled that the regulator's fines will start to make a "bigger difference" as staff will feel the effects instead of the corporation, which ends up hitting shareholders.
"If employees feel it, then that makes a difference. That is increasingly what is happening," Wheatley said. He said that it had previously been hard to prosecute individual bankers for misconduct as evidence was hard to gather to determine individual blame.
"Individuals always diffuse responsibility and you have to take action against a committee," he said.
Wheatley also told MPs that the regulator had launched at least two probes into banks over reports that they are dismissing claims for payment protection insurance compensation.
Popular in the Community