A police probe is underway after a kitten was killed when it was hurled at animal rights activists – from a moving car.
The six to ten-week-old tabby broke its leg and died shortly after it hit the ground at the feet of campaigners protesting against Japan's slaughter of dolphins in Charlotte, North Carolina.
The incident, which saw the tiny animal thrown from a silver Hyundai Sonata, occurred on 1 September, WSOC-TV reported.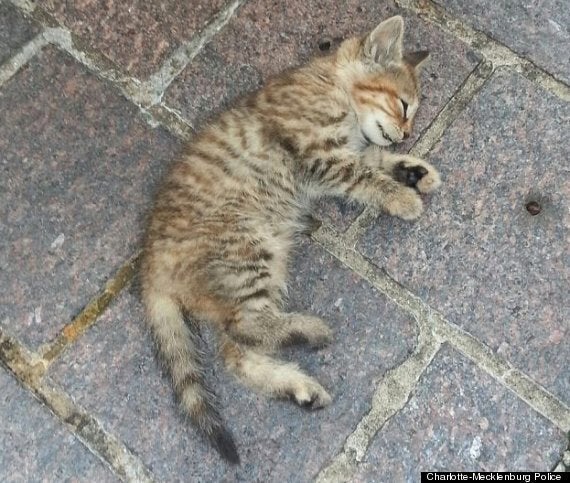 The kitten is estimated to have been between six and ten weeks old when it died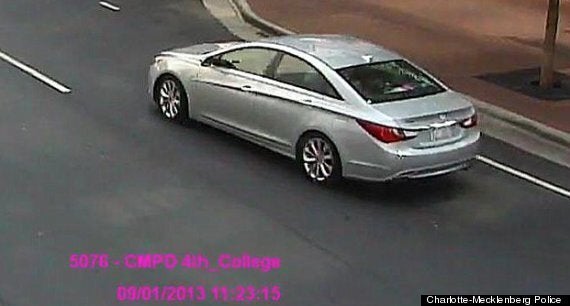 Police have released this image of the car from which the kitten was thrown
He added: "When the kitten impacted the street, its leg broke, it panicked, it ran in like a semicircle and was in obvious extreme pain.
"One of our people was able to scoop it up and cradle it."
Demonstrators at the event decided to name the deceased kitten "Little Ric" in honor of Ric O'Barry, the campaign manager for The Dolphin Project.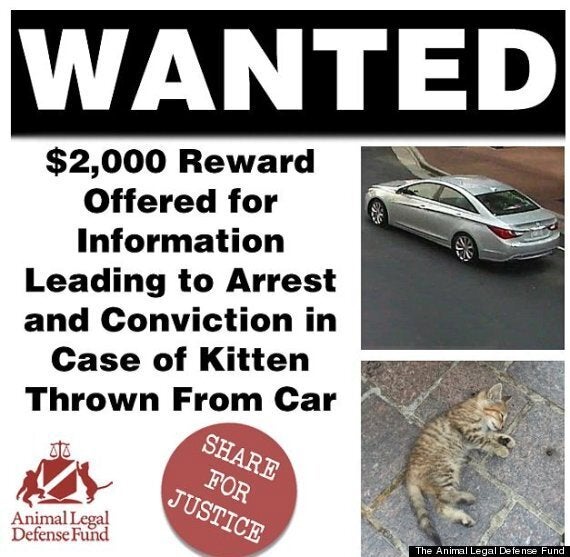 A $2,000 reward is being offered by the Animal Legal Defense Fund for information leading to the arrest and conviction of those responsible
Under North Carolina code, the crime could be charged as a class H felony. If convicted, the perpetrator could face six months in custody on a first offence.