WARNING: Contains graphic language.
Toni Christina Jenkins had been serving a couple at a Red Lobster restaurant in Tennessee on Saturday afternoon when she discovered the slur.
The 19-year-old nursing student posted the receipt on Facebook which shows the words "None, nigger" written in the space meant for gratuity.
Scroll down to see the receipt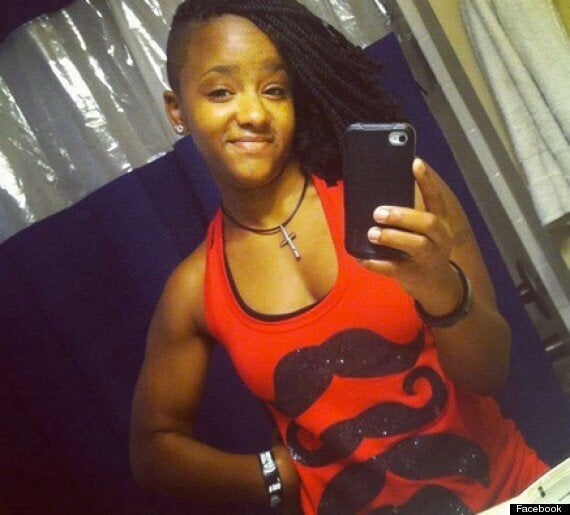 Toni Christina Jenkins is waitressing at the Red Lobster restaurant as she trains to be a nurse
The image went viral and on Tuesday it emerged the part-time waitress is off work while the company looks into the incident.
A statement from Red Lobster said: "This kind of language is completely disgusting and has no place in our restaurant or anywhere else, and we are committed to getting to the bottom of what happened as quickly as possible."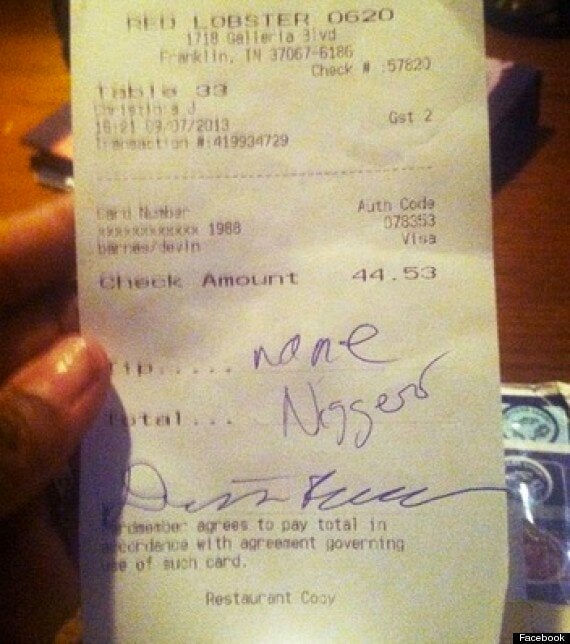 Jenkins claims this racist slur was left for her by two of her customers on Saturday afternoon
Since the receipt went viral Jenkins revealed she had been inundated with support – as well as suspicions she added the insult herself.
Jenkins has now removed the receipt from her Facebook page, though her father Toney Bernard Jenkins has posted it to his own, with the explanation: "Bringing awareness to the simple fact. That we still have much ignorance to overcome. So much more love to give and so much hope to inspire change."
He also revealed the family has now hired a publicist to field calls from the media.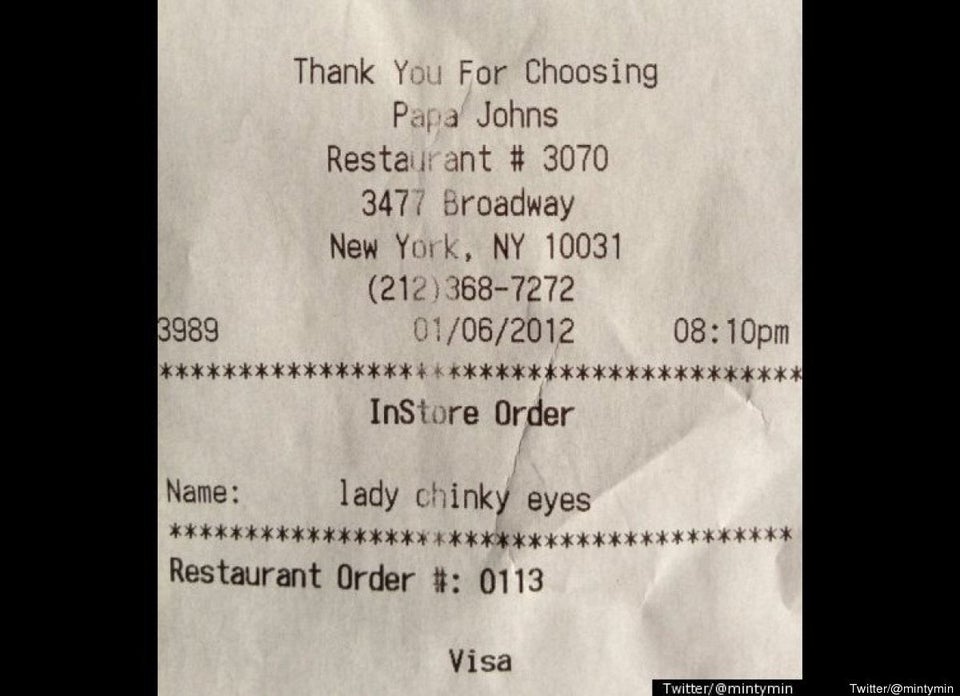 Outrageous Receipts (EXPLICIT LANGUAGE)