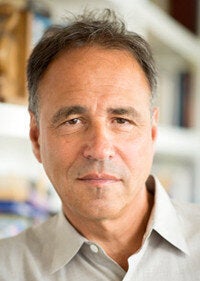 Anthony Horowitz (right) is a man on the go - not just because the author has a new series of his ITV drama Foyle's War on the horizon, or is in the midst of his second Sherlock Holmes novel, but Horowitz is sprinting around his London home as we chat on the phone.
The creator of the Alex Rider book series speaks excitedly about his latest novel as he gets ready to meet his agent, fearing he might be late. Even a superstar writer who has sat betwixt Peter Jackson and Steven Spielberg to discuss his screenplay for the next Tintin Hollywood sequel, is fastidious about being politely punctual.
Fresh from a summer spent writing in Crete, complete with inspirational sea view, Horowitz has stepped away from penning the follow-up to The House of Silk to return to London for the promotion of his 14th children's novel: Russian Roulette, the latest of his internationally successful Alex Rider series.
The child spy has been entertaining children and young adults for the last 12 years, leading to a film adaptation of the first book, Operation Stormbreaker, starring Alex Pettyfer and Homeland's Damien Lewis as Russian Roulette's deadly assassin Yassen.
But Alex Rider readers from the early naughties have become adults in their twenties - it's time for the series to grow up.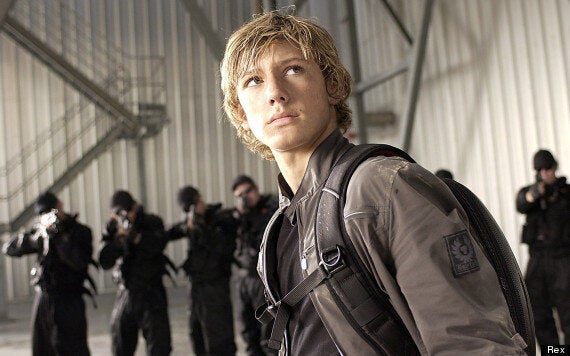 Alex Pettyfer in Alex Rider: Operation Stormbreaker, 2006
Having previously declared to step away from the Alex Rider series, Russian Roulette takes a different tact to the previous ten books. We find out the background story of Yassen, Rider's nemesis, discovering what caused a child to grow up into a deadly assassin. This time, the baddy is our protagonist.
Is Horowitz carving out a new path, deviating from the traditional spy thriller form?
"This is the most psychological book I've written," Horowitz admits, "No one, to my knowledge, has written a children's book with a real villain.
"I wondered if it was possible to explore what turns a person into a cold-blooded killer with no real redeeming features. Can I make Yassen sympathetic? Will we want to read about him?"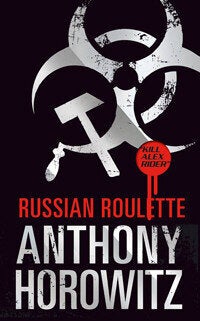 What turns a child into a hero, saving the day like Alex Rider, or into a wrong 'un, like the ruthless nemesis Yassen? Is it nature or nurture? "If you're going to write children's books, you have to start with the belief that all kids have the potential to be good and that all young people are effectively good. It's interesting to look at what happens to make it go wrong."
But Alex Rider fans shouldn't be disappointed with excess psycho-analysis: "My readers don't want 400 pages about the debate of 'nature or nurture', they want an adventure."
Will those readers who discovered the boy-spy in 2001 stick with Alex Rider as they drift into their late 20s and beyond? Citing Ian Fleming's thrillers as his childhood favourites, Horowitz might be allowing Rider to grow up into a man-spy; 'Bond, The Next Generation'. "It's something I've considered doing," muses Horowitz, "but I'm very busy at the moment…"
A new Sherlock Holmes novel is sitting on Horowitz's literary plate right now, following The House of Silk in 2012, written with full backing from the Conan Doyle estate. But what would a Sherlock Holmes adventure be like without, well, Sherlock?
"Sherlock Holmes doesn't appear [in my new book]. I have a reservation about reinventing other people's work. Although I loved writing The House of Silk, I decided not to do a classic Sherlock Holmes and Watson investigation this time.
"Although the book is still heavily based on Conan Doyle's inspiration and very much in his world, I'm trying to do something a little bit different this time."
Sherlock is currently hot property, with alternative takes on the detective in the UK and across the pond; Benedict Cumberbatch's wraith-like performances in the BBC series and the Doyle-inspired CBS show Elementary featuring Lucy Lui as sidekick Watson. Reinvention through experimentation seems to be the way forward.
"Agatha Christie is such a brilliant constructor of murder mysteries and yet at the same time her writing is so particular to her self, getting it right is tricky. Writing the new Poirot will be a difficult job. Sophie is a very good writer, I'm sure she'll do an excellent job."
With fresh breath being breathed into Poirot and Sherlock Holmes, along with Britain's insatiable craving for Nordic Noir, such as Wallander, The Killing, Borgen and The Bridge it seems our appetite for murder most foul is as sharp as ever.
"Murder mystery is one of the very few genres where the audience and the central character are working side by side; a detective solving a murder, finding clues - doing exactly the same as the audience. A woman is dead - who hated her? Who loved her? How rich or poor was she? Why is she lying there in that pool of blood?
"I think that's part of the attraction; being so proactive."
Speaking of murder, Horowitz is responsible for the demise of dozens of deaths in the world of Midsomer Murders, having adapted Caroline Graham's books for the screen when it launched in 1997.
In a reverse of the exportation of Nordic Noir, the show is heading to Denmark to film its 100th episode this year, but is there enough life (or death) in Midsomer to continue its marathon run? "There seems to be a huge fondness for Midsomer Murders around the world, so I don't see why not," says Horowitz, "as long as there's someone left in the village to be killed, I suppose they can keep going."
Lets hope the Danes can provide fresh victims and cunning killers for an audience hungry for death and justice.
Russian Roulette by Anthony Horowitz is published by Walker Books on September 12th in hardcover, e-book and audio formats. Watch the book trailer below:
Book trailer for Russian Roulette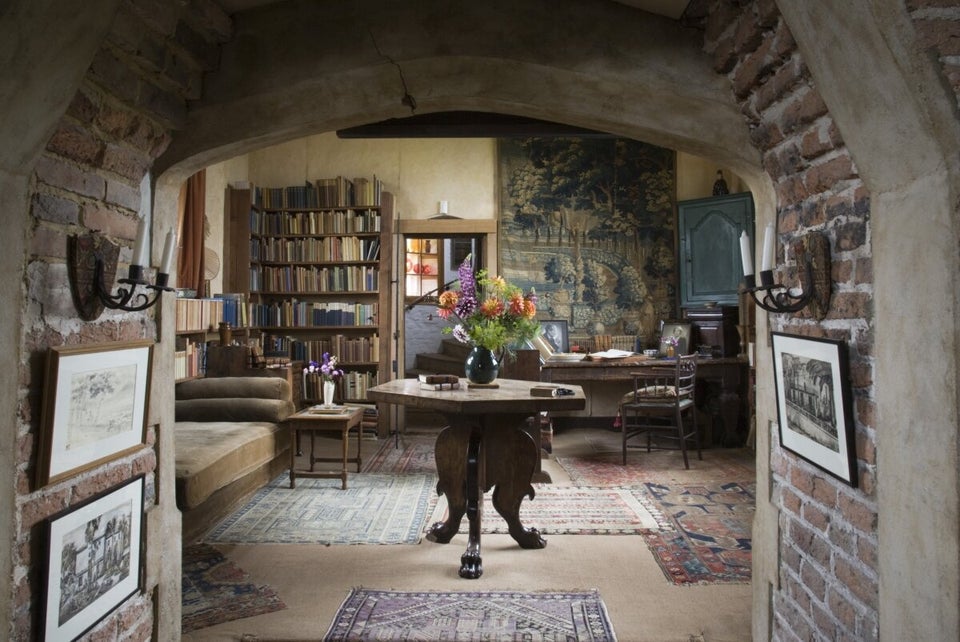 Writer's Retreats
Related