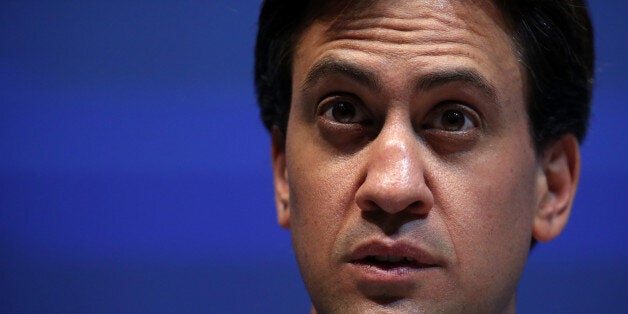 Ed Miliband must "beware the wrath" of British pub-goers unless he condemns a country-wide beer supply strike organised by the Unite Union, the Labour Party's biggest backer, politicians have warned.
The furore comes as Unite launched a strike for 24 hours from 10am on Wednesday after an unresolved dispute with Kuehne and Nagel Drinks Logistics. The union has made a "continuous" commitment to avoid working overtime afterwards, which is intended to undermine the ability for pubs to replenish their beer stocks.
The industrial action could disrupt supplies for 30,000 pubs and bars across Britain, Unite has warned.
Paul Nuttall MEP, UKIP's pub spokesman, told the Huffington Post UK: "I am not sure if Unite could have chosen a better way to show how they hold the small pleasures of the people of this country in such contempt.
"Labour must condemn this act, and if it doesn't then beware the wrath of the ordinary men and women of the country".
Deliveries of Foster's, Heineken, Kronenbourg, John Smith's and Strongbow would be severely disrupted, with many outlets potentially running low on supplies. Pub chains like Wells And Young's, Enterprise Inns, Trust Inns and JD Wetherspoon are set to be worst affected.
A spokesman for the British Beer and Pub Association told HuffPostUK: "Our members that might be affected are monitoring this, and will no doubt be working on contingency plans for their deliveries in the event of any disruption."
Community pubs minister and Tory MP Brandon Lewis said: "This is a national disgrace. Labour's biggest union paymaster is hitting at the right of hardworking people to have a pint after a day's work."
"Ed Miliband must condemn this strike; if he's too weak to stand up to his union bosses, he's too weak to stand up for hardworking people."
Unite's national officer Rhys McCarthy said "KNDL's refusal to take our concerns seriously means there will be significant disruption to the supply of beer right across the country."
"Whether it's the Houses of Parliament, Manchester City football club or your local Wetherspoons' pub there will be serious consequences."
"We have tried to engage with the company but it has repeatedly refused to resolve this dispute."
The strike was called for after claims that changes KNDL were making could lead to job losses, with 85% of union members who voted in the ballot approving the move.
Popular in the Community