A man known as 'Hotcock' has been banned from going outdoors on weekend evenings after engaging in a little four-by-four foreplay.
Daniel Cooper, 24, was caught on CCTV naked and grinding against a defenceless blue 4x4 Land Rover Discovery parked outside a takeaway restaurant.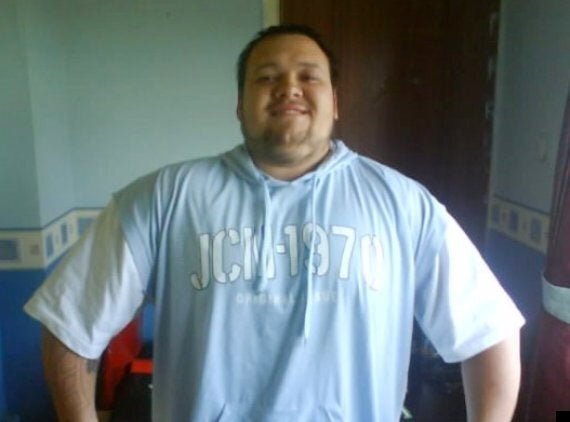 Daniel Cooper was caught grinding against the blue Land Rover Discovery
The jobless father-of-three also simulated sex with the counter of a kebab shop with his trousers around his ankles during a drunken night out with friends on August 18 in Holywell, north Wales.
Cooper - described as normally being "a caring family man" - then urinated in the street.
He told officers he rarely drank and had no recollection of dropping his trousers, but admitted indecent exposure at Flintshire magistrates' court.
"He was seen to enter a kebab shop where he was simulating the sex act against the corner of the counter," prosecutor John Wylde said.
"At one stage he lay on the ground and simulated the sex act.
"Then he did the same to a Land Rover Discovery vehicle which was parked nearby."
Cooper was given a three-month community order banning him from going outside between 7pm and 7am on Friday, Saturday and Sunday.
He was also ordered to pay £85 costs.
He told the court he is "mortified and totally ashamed" of his actions.
Cooper has changed his name to "Daniel Hotcock Cooper" on his Facebook page since being arrested.
"He is not a pretty sight when naked. We all felt sorry for the LandRover and hope it wasn't offended."