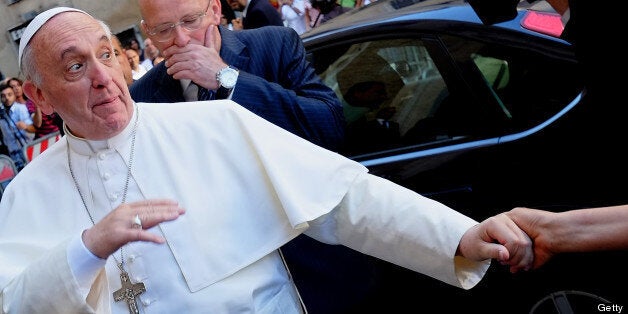 Pope Francis has told atheists they can be forgiven by God.
"You ask me if the God of the Christians forgives those who don't believe and who don't seek the faith," he wrote, according to The Independent.
"I start by saying – and this is the fundamental thing – that God's mercy has no limits if you go to him with a sincere and contrite heart. The issue for those who do not believe in God is to obey their conscience."
"Sin, even for those who have no faith, exists when people disobey their conscience."
The 2,500 word letter was a response to questions by the owner of La Repubblica newspaper, Eugenio Scalfari, who is not a Catholic.
Responding, Scalfari said it was "further evidence of his ability and desire to overcome barriers in dialogue with all".
Related