Tottenham fans could face criminal charges for chanting the word "Yid", the Football Association has warned.
The issue of whether the chanting of "Yid" or "Yiddo" is offensive or not has been a growing debate over the lat year.
Adopted as a badge of honour by Spurs fans, who brand themselves as the "Yid Army" and affectionately refer to some players as "Yiddos", it is hurled back by rivals with anti-Semitic vitriol, the most shocking instance coming last season when West Ham fans visited White Hart Lane.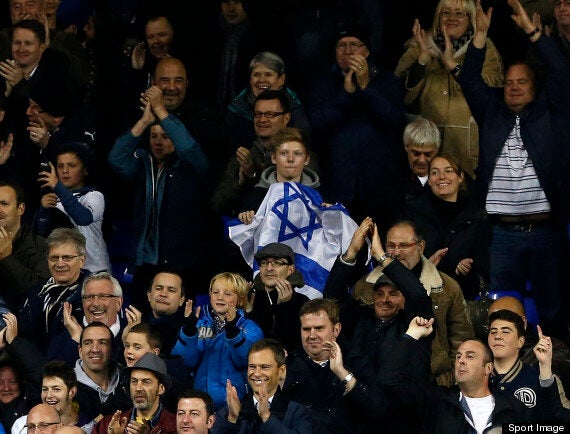 Spurs fans have labelled themselves the "Yid Army"
A section of the away support hissed, mimicking the gassing of the Jews in the Holocaust and also sang songs praising former Lazio player Paolo Di Canio, who once declared his admiration for former Italian fascist dictator Benito Mussolini.
"The FA considers that the use of the term 'Yid' is likely to be considered offensive by the reasonable observer and considers the term to be inappropriate in a football setting," the statement read.
"Use of the term in a public setting could amount to a criminal offence, and leave those fans liable to prosecution and potentially a lengthy Football Banning Order."
The Tottenham Hotspur Supporters' Trust said it will seek legal advice about the new directive to assess whether fans could be thrown out of grounds.
Spurs believe their fans do not intend to cause any offence by chanting the word "Yid" but after Tottenham fans were subjected to shocking anti-Semitic attacks in Rome and Lyon last season, the club then embarked upon discussions with its fans over whether the chants were counter-productive or not.
A Tottenham statement read: "We recognise that this is a complex debate and that, in the interests of encouraging a positive and safe environment for all supporters, consideration should be given to the appropriateness and suitability of its continued use.
"We are already in the process of engaging with our fans and shall be consulting more widely in due course."
In April 2011 Jewish Chelsea fan David Baddiel promoted a campaign urging any fan to avoid using the term.
When Baddiel co-hosted and wrote the popular 90s TV programme Fantasy Football he once sardonically referenced Spurs' Jewish identity and its 'effect' on former players in a brief sketch.